The art of homebrewing has exploded across the American landscape with a thunderous roar. In 1978, Jimmy Carter signed legislation that legalized homebrewing on the Federal level; before that, it was considered illegal … prosecutable … an underground activity. It was difficult to find supplies, equipment, and other brewers, but small pockets existed throughout the U.S.

Their champions were few, encouraged by the early writings of Michael Jackson, Fred Eckhardt and Jack McCallum. In Boulder Colorado, Charlie Papazian orchestrated supply chains for homebrew ingredients, equipment and recipes, and encouraged others to do the same. They learned bits and pieces from the early pioneers in the Microbrew Renaissance: Fritz Maytag, JackMcAuliffe and Bert Grant, a handful of brewers who just wanted more flavorful beer, with a focus on preserving the traditions or utilizing local ingredients.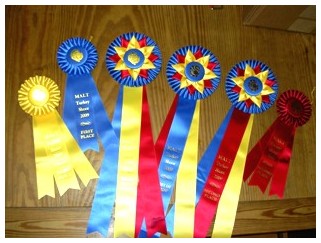 Over the years, homebrewing grew beyond the borders of this small group of individual thinkers. It was technical, artisanal, and fun. The end result strengthened social networks and tasted better than BudMillerCoors. Zymurgy, New Brewer, Celebrator, and All About Beer Magazines expanded the knowledge of these new suds-makers, who often turned professional. Since the late 1970s when there were only 50 brewing companies recorded in the United States, homebrewing and the commercial craft beer segment continues to expand. The Craft Brewers Association gathers the stats that prove this growth, but the trend is also evident in the number of invitations I have recently received to judge at homebrew competitions within the next few months.

Just a brief sampling of the most prominent requests: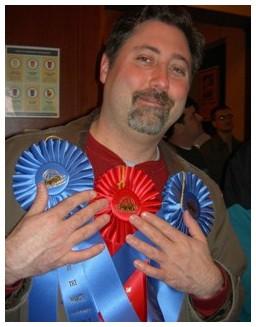 Amber Waves Of Grain 15th Annual Western New York Homebrewing Competition in Grand Island, New York (2 days)

Cass River Homebrew Club 2011 Homebrew at the WEB in Frankenmuth, Michigan (3 days, 1,000 entries)

BrewFest at Mount Hope Competition in Mount Hope, Pennsylvania (1 day – competition for Pro-Am Entry)

Mazer Cup International 2011 in Denver, Colorado (2 day Mead Competition) Note: Home & Commercial Competition

Three Rivers Alliance of Serious Homebrewers (TRASH) 21st annual Homebrew, Cider, and Mead Competition in Pittsburgh, Pennsylvania (1 day)

2011 AHA National Homebrewers Competition Northeast Region – First Round in Saratoga Springs, NY (1 day)

Delaware State Fair Battle of the Brews in Harrington, Delaware (1 day)

Keystone Hops War of the Worts XVI in Montgomeryville, Pennsylvania (1 day)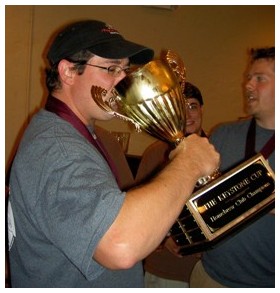 The Keystone Cup

War of the Worts serves as the first leg of the Keystone Cup, a prize awarded annually to the Homebrew Club who gains the most points (wins), as a team, in two competitions held by Keystone Homebrew Supply, Inc. It began in 2008, with the War of the Worts and Malt Madness designated as the qualifying competitions. The Homebrew Club who wins for the year gets its name inscribed on the cup, and members drink from the cup at the final ceremony of the year. This friendly competition fosters camaraderie between all the competing clubs, and serves to create strong bonds among the members of the clubs.

For the record, "A homebrew club is two or more homebrewers who meet on a regular basis and use a club name to represent themselves," clarifies Jason Harris of Keystone Homebrew Supply.

2011 Keystone Cup Leaderboard Standings


1. Keystone Hops 54
2. Lehigh Valley Homebrewers 40
3. The Brewing Network 27
4. WHALES 22
5. Bruclear 17
6. BUZZ 15
7. Stoney Creek Homebrewers 15
8. Meadville Brewing Society 6
9. ALEiens 6
10. NYC Homebrewers 6
11. Barley Legal Homebrew 5
12. Brewclub Formerly Known as Cliveden 5
13. West NY Brewery 5
14. Berks County Homebrew Club 5
15. NJ HOPZ 4
16. GLUB 3
17. Hemlock Philosophers 3
18. Mainline Brewers Association 1
19. Bluff City Brewers and Connoisseurs 1
20. PA Alers 1

I'll see you at the next homebrew competition.
Cheers!

Get the latest information on homebrewing so you can brew like a champ:
Brew Your Own (1-year auto-renewal)


Get started now and watch those ribbons roll in!
The Complete Joy of Homebrewing Third Edition