Has your book ever been rained upon by a shower of meteorologists? Or maybe a break of winds has blown away the pages of your manuscript that took you years to write.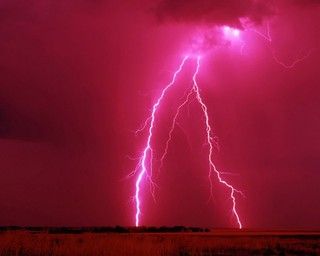 When most people think of a meteorologist, they think of a weather forecaster. There is a branch of meteorology that deals with weather forecasting, but there are many types of meteorologists and not all of them forecast the weather.
Meteorology is the science that deals with the phenomena of the atmosphere, especially weather and weather conditions. A broadcast meteorologist interprets and reports the weather for television.
A research meteorologist would probably work for the National Weather Service, NASA, the Environmental Protection Agency, or the military.
A forensic meteorologist would investigate claims would investigate claims for insurance companies or research claims concerning past weather for insurance companies or courts of law.
Then there are climate meteorologists. These guys check out and study long-term weather patterns so that they can predict future ones better.
Those are only a few of the branches of meteorology that exist. No matter what kinds of meteorologists are around though, a group of them would be called
a shower of meteorologists
. I think the name fits rather well. What about you?
There are so many possibilities here for a story. A meteorologist could save a town from an impending weather disaster. Or the meteorologist could be a bad person and be in the process of discovering how to control the weather so that it is in his power, and he can destroy whatever place he wishes.
Wind is the natural movement of the wind as it blows from one place to another. Each type of air movement has a different name, but a group of them would be known as
a break of winds
.
A derecho is a windstorm that is at least 280 miles long. It can be anywhere from 50 miles wide to 300 miles wide. Capable of causing widespread damage, they are usually associated with a fast-moving band of thunderstorms and occur mostly during the summer.
Trade winds are simply air movements towards the equator.
Sea breezes are air movements along the coast that occur because of the temperature differences between the land and the sea. Land breezes happen during the night when the land cools faster than the sea.
There are many other types of wind, and Iím sure they are all interesting and have possibilities for stories. You could create a character who passionately has a desire to learn about all the different types of wind. What started as a school project for him has now turned into an obsession. He relates the different types of wind to almost every situation in life.