Hello, and welcome back!
There are a lot of romance fans who want something a little different in their reading, and, fortunately, there are plenty of subgenres for all. For those serious about their paranormal romances, here are ten books you must read!

For time travel fans: Diana Gabaldon's

Outlander tops the list.

Robin Schone's

Awaken, My Love gives you time travel and steam heat.

If you like to laugh with your time travels, Sandra Hill's

Outlaw Viking will fit the bill nicely.

Emma Merritt's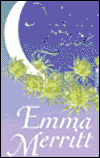 Night Lace is a great older time travel.

How about a little fantasy with your romance? Dara Joy's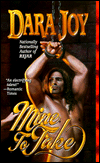 Mine to Take gives you that and a super-sexy hero.

Susan Krinard is a multi-talented author, and

Forest Lord proves it.

An all-time classic is Jude Devereaux's

Wishes.

Witches? We've got those...Maggie Shayne's

Destiny is part of a wonderful series.

And Nora Roberts's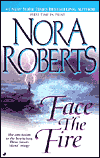 Face the Fire is awesome!

Angels more to your liking? Kate Freiman's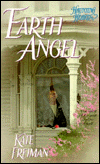 Earth Angel will keep you up late to finish it!

Enjoy! And until next time, happy reading!