If you are getting your PlayStation 2 to go Online, this is exactly what you need. Step by step instructions, with photos, of exactly what to do. Please make sure you follow along properly without skipping a step. Usually if someone writes me in that they are stuck, it's because they forgot to do something :)
STEP 1 - PLUG THE PS2 INTO THE POWER OUTLET
I'm taking this REALLY step by step because no matter how basic I make this, I always get people who miss a step.
So first off, make sure your PS2 is plugged into power! If you are plugging into a power strip, make sure the power strip is plugged into a wall :) Make sure the power outlet is working!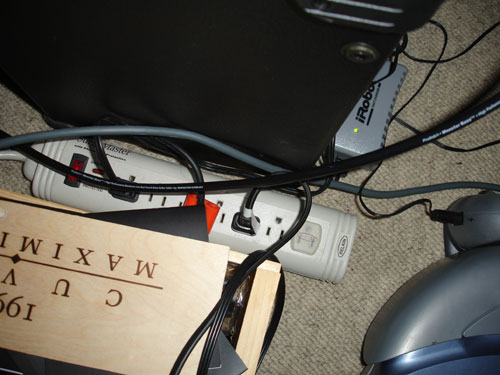 Try TURNING ON your PlayStation 2. Make sure the lights light up. Make sure the PS2 logo shows up on your TV screen. If your PS2 is not working, it won't work online either.
Step 2 in Getting your PS2 Online