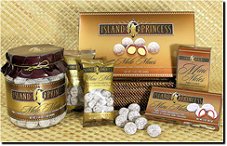 Island Princess
is a Hawaii based company that's all about quality! Quality products such as Macadamia nuts, Chocolates and more. I can't express how much I've enjoyed their products myself. The website is set up so shopping is easy. They offer shopping by collections including: Mele Macs, Mac Caramel Popcorn, Chocolate Coffee Bean, Macadamia Nut, Wasabi, and Gourmet Chocolate so you can easily find what you love the most.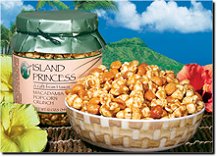 They offer Popcorn Crunch which is absolutely delicious! Reminds me of a caramel popcorn snack we had frequently as a child but this is soooo much better! I personally had their Macadamia Popcorn Crunch which comes in Gift Jars or in Snack Bags but they also have other flavors including Mochi, Pina Colada, Fancy Nut & Toffee and Royal (Belgian Cocoa Powder & Swite Powdered Sugar) for your snacking pleasure!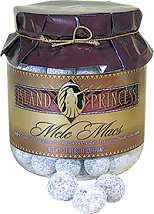 The Mele Macs they offer are melt-in-your-mouth treats that are perfectly roasted whole macadamia nuts with a rich toffee coating and then are covered in a wonderful milk chocolate and coated with powdered sugar. Onolicious! The Mini Meles are the same but are from nut pieces instead of the whole nut. They are all delicious!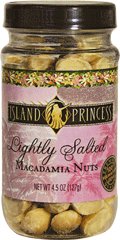 The flavored macadamia nuts are sold in jars and come in a delightful variety of flavors including: Maui Onion, Sweet Chili, Curry, Nori (my all time favorite!), Honey Roasted, and Lightly Salted. Not a bad nut in the bunch!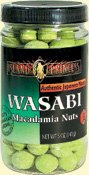 The Wasabi Macadamia Nuts are enhanced with the Wasabi flavor three times including the tasty coating with genuine Japanese Wasabi as the key ingredient. If you love Wasabi you will adore these!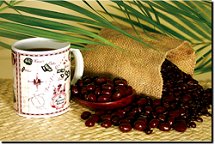 You'll also find other delightful treats on their site including specialty chocolates with nuts, and chocolate covered coffee beans when you visit. Only the finest ingredients are used in their recipes and I know you'll be pleased. Visit
Island Princess
at
http://www.islandprincesshawaii.com/
to see all they have to offer and get some today. What wonderful gifts these would make too!