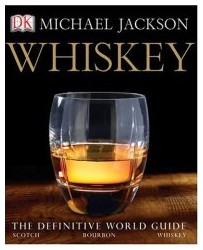 In his book,
Whiskey – The Definitive World Guide
,
Michael Jackson
takes you through an exhilarating journey of fascination covering the ingredients, craftsmanship, and world development of whiskey. The crystalline palates of passionate contributors add their expertise to
Jackson's
anthology that includes writings on climactic influences, geological and regional imprints on whiskeys, agricultural ingredients, commercial processing, the traditional art and science of distilling, and the art of nosing and tasting.
You are taken on a whirlwind tour into the development of single malt scotch and scotch blends, bourbon, and whiskeys, with styles that span global continents. Explorations of distilled beverages include selected tastings throughout Scotland, Ireland, Canada, the United States, Japan, Europe, Asia and Australasia. These worldwide destinations are brought to life with superb photographic images and extraordinary architectural graphics.
Further exploration into the enjoyment of whiskey includes whiskey cocktails and culinary creations, matching foods with whiskey, resources for further reading and a listing of major distilleries throughout the world.
For the novice or the connoisseur,
Whiskey – The Definitive World Guide
is an adventure into the realm of spirits. It is impossible to peruse the pages without a feeling of awe, inspired by the magnificence, history, development and flavor profiles bestowed upon the amber gem. Winner of the James Beard Award!
Beer Fox Recommends:
Whiskey – The Definitive World Guide
By: Michael Jackson, Published by DK Publishing, Inc., New York, NY, USA , (c)2005