We will start with the pattern for the scrub top. The top has a V neck, but the V neck is created by using two pieces of fabric that are crossed over the front. I left them as two separate pieces that are joined at the sides and bottom so that there would be room to slide the top onto the doll from the bottom up. It will not fit over the head.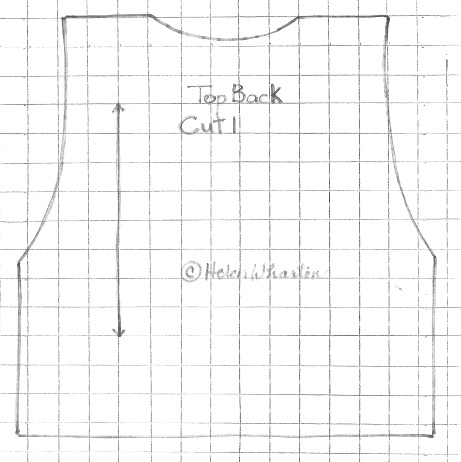 This pattern is my original design and may not be used commercially.
When you cut out the top front pieces be sure to
cut one right side up and one wrong side up
. This can be accomplished by pinning the pattern on the fabric with the fold in place as it comes from the store.
Materials
.5 yard fabric - cotton, cotton/polyester blend, calico will all work, this is enough fabric to make both pieces of the scrub suit.
matching thread
about 13 inches of elastic or 20 inches of yarn for a draw-string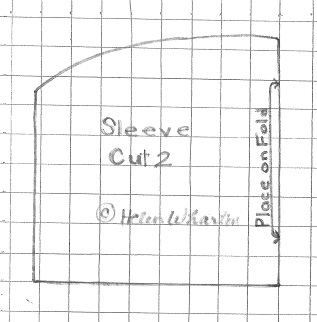 The sleeves on this top are a little different than the sleeves of most of my other patterns in that they are not gathered and "puffy", these sleeves just fit into the arm holes of the top so that they lay flat.
The pattern pieces are shown on a half inch grid.
To make your .5 inch square grid graph paper
To copy the pattern by hand you can create a 1/2 inch grid by measuring every half inch and making a pencil dot all the way down and across, on all four sides of a piece of 8 1/2 by 11 inch paper. Then use your ruler or straight edge to connect the dots with your pencil. Then draw the pattern lines into each square of your grid, exactly as they are shown in my design.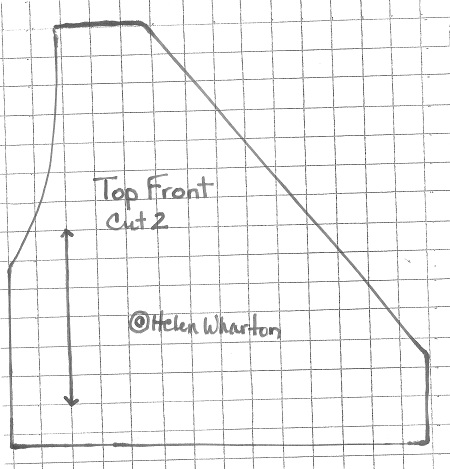 Seam allowances of 1/8 inch are included.
Making and Dressing Cloth Dolls
Ebook with patterns and instructions to make 5 cloth dolls as well as chapters on general doll making techniques.The book includes 21 inch Lalena Doll, 21 inch David Doll, Bear Dolls, 9 inch Destiny Doll and 15 inch Annie Doll, all together in one handy book. 53 pages.
Making and Dressing Cloth Dolls
.