Starting at the beginning? All good romance novels revolve around the characters....
Dynamic Characters: How to Create Personalities that Keep Readers Captivated by Nancy Kress,

The Writer's Digest SourceBook for Building Believable Characters by Marc McCutcheon, and

The Writer's Guide to Character Traits: Includes Profiles of Human Behaviors and Personality Types by Linda Edelstein are all a very good place to start. Each has wonderful tips for making your hero and heroine feel real, not just to you, but to readers as well.

Complete Writer's Guide to Heroes and Heroines: Sixteen Master Archetypes by Tami Cowden, Caro LaFever, and Sue Viders is an absolutely fantastic next step to developing your characters. My own copy is creased and worn, but I wouldn't give it up for anything. This book has all you need to deepen your characters, their motivations, their backstory.

And your characters need names, right?
20,001 Names For Baby: Revised and Updated by Carol McDonald Wallace is my personal favorite (I'm on my second copy!), with tens of thousands of names, nicknames, name origins and even more info than you'll probably need.

Of course you need a dictionary...
Merriam-Webster's Collegiate Dictionary is a good basic dictionary sure to handle normal writing needs. And, when you get stuck for words,
Webster's New World Roget's A-Z Thesaurus (thumb-indexed) is sure to come in handy.

You want something more specific to romance writing? Then this is a good place to start:
Writing a Romance Novel for Dummies by super-editor Leslie Wainger has all sorts of great information for beginning romance writers.

Writing the Great American Romance Novel by Catherine Lanigan is a great new romance writing book, too, with tips to take you from beginning your romance to beyond making the first sale.

And, while these aren't strictly romance-related, they are inspirational, that's for sure.

On Writing: A Memoir of the Craft by Stephen King is kind of like sitting at a table over drinks or coffee and listening to one of the greats.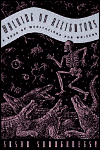 Walking on Alligators: A Book of Meditations for Writers by Susan Shaughnessy has quotes from authors that will surely encourage you, no matter what sort of writing day you're having.