Once you have experienced Alaska, stunning imagery rolls through your mind. Images of the vast Chugach Mountain Range, covered in a blanket of powdery alabaster; Cook Inlet, stretched like a frozen mirror across the earth; the starting line of Iditarod, marked as the symbol of glorious tradition; towering moose, cemented like bronze icons at the edge of a thicket. The words"Great Alaska" roll across your lips, and you are hard pressed to think of it in any other way.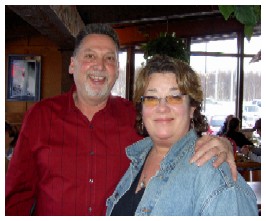 Steve Shepherd, President of Aurora Productions and founder of The Great Alaska Beer & Barley Wine Festival, and Annie Chavez, Production Director, always saw Alaska as "Great." With the launch of that first beer festival, which Shepherd named The Great Alaska Microbrewery Invitation, in August 1994, Alaska's position of prominence never wavered. The festival in '94 was held at the beautiful Arco Atrium in Anchorage, complete with outdoor dining tents and a few thousand people. Although there were no barley wines in the first year, the success of the festival demonstrated that good beer and good food were appreciated by a large segment of Alaska's population.

That first festival was so successful that Shepherd was told,"We can't have you back. It was great! It was like a circus…you're too big!" The following year, the festival moved to the William A. Egan Civic & Convention Center on 5th Avenue in Anchorage and was renamed "The Great Alaska Beer Festival." In 2000, barley wine joined the roster, marked by a new logo designed to imitate an Air Force badge, and the Fest was again renamed – this time as "The Great Alaska Beer & Barley Wine Festival."

Just a few years before, "Ambassador of Beer" Billy Opinsky of Humpy's Great Alaskan Alehouse, had launched his own festival to "raise the awareness of good beer drinking among the general public," and scheduled his venue for February, in conjunction with the Annual Anchorage Fur Rendezvous. Opinsky's winter beer festival developed a life-of-its-own as an ever-evolving event, moving from the Linford Warehouse to University Center [the bustling center of commerce in Anchorage at the time] to the Furniture Store; then to the Center for the Performing Arts on 6th Avenue.


Eventually, Shepherd and Opinsky merged their skills – Shepherd was an adept organizer, and Opinsky knew beer – to present one of the most impressive events in the world of beer.

It is particularly impressive to the 45,500 diabetics in Alaska who benefit from the festival. Funds raised at The Great Alaska Beer & Barley Wine Festival are apportioned to children with diabetes through summer camp programs, counseling, diabetes screenings, and other advocacy programs. Says Phoebe O'Connell, Alaska District Director of the ADA, "The partnership between Aurora Productions and the American Diabetes Association makes a difference in the lives of Alaskans who have diabetes."

The Great Alaska Beer & Barley Wine Festival 2007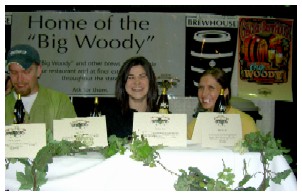 Upon entering the Convention Center in the first moments of the festival, a German oomp-pah band, dressed in full lederhosen, sets the mood for this flair of Alaska and world of international beer. The mood is light and relaxed. Beer taps are connected and labeled, and brewers are busy checking that the right beer is flowing from the right tap. Over 65 breweries and meaderies present over 230 choices – from Midnight Sun, Anchorage, to Silver Gulch in Fox, Pelican Pub of Oregon, and Sam Adams out of Massachusetts – then onward to Bosteels from Belgium, Traquair House of Scotland, Unibroue of Canada, and Schneider & Sohn from Germany.

The 2007 festival was chock full of special guests and attendees: Tom Dalldorf, Publisher and Editor of Celebrator Beer News in Hayward, California; yours truly, Carolyn Smagalski, Beer Fox and Editor of Beer & Brewing at BellaOnline; fifth generation brewmaster George F, Reisch, Corporate Brewing Staff Brewmaster at Anheuser Busch; Jim Roberts, Beer Columnist aka Dr. Fermento in the Anchorage Press and Celebrator Beer News; and Dawnell Smith, Beer Columnist in the Anchorage Daily News.


Highlights included the Great Alaska Barley Wine Competition, a blind tasting of commercially-produced barley wines from Alaska and the lower forty-eight. An abundant field of entries challenged the judges, until they whittled away all but ten semi-finalists. The Alaskan Frontier and the Pacific Northwest held all the trump cards in the semi's: Alaska – 3; California – 2; Colorado – 2; Washington – 2; and Oregon – 1.

In the final moments, Midnight Sun Brewing of Anchorage, Alaska grabbed First Place with Arctic Devil Barleywine 2006, a grand victory for Brewers Gabe Fletcher, Ben Johnson, and Owners Mark Staples and Barb Miller. Clearly, Midnight Sun has mastered the fine art of barley wine. Arctic Devil is, arguably, the best barley wine in the world, the yardstick against which all others should be measured. It has won Golden Plate Awards at the Festival in 1999, 2000, 2001, 2003, 2004, 2005, 2006, and 2007. At Midnight Sun, strength is in the team, and this is clearly a win for the entire team.

Pelican Pub & Brewery, Pacific City, Oregon snatched Second Place for Stormwatchers Winterfest 2005, with Brewer Ben Love proudly accepting honors. Cyclops Barleywine, created and crafted by Elysian Brewing of Seattle, Washington, seized Third Place.


The euphoric mood set by the competition carried on throughout the Festival. Great Jazz, Be-bop, and Rock filled every corner, setting the elevated mood. Wall-to-wall people…having fun…enjoying taste. This is one of the few places on earth you will see women dressed in sexy, tight jeans and a form-fitting sweater bedecked in moose motif, groovin' on the dance floor in honkin' huge hiking boots.

The Ladies' Room has it's own secrets, but this one is unlike any other place you have experienced. I hear things like, "I like the sweeter beers. They don't have the one I liked last year, but there's a raspberry out there I'd really like to try." Or "That's a big beer with a full mouth. Really satisfying!" Or "It's so smooth on my tongue!" Private conversations...personal…intimate. And these most intimate of thoughts are from the heart. No pretense. No attempt to impress. Just reality. Those who will admit that champagne and wine no longer satisfy their palate. They need something more…want it…demand it. Those special ladies who have discovered their love…of beer!

Cheers!

Photos (from top): Steve Shepherd & Annie Chavez of Aurora Productions; Festival Bottles of Mystique & Angelique await; Glacier Brewhouse, Home of Big Woody; Festival Goers have some fun; Gail Fletcher & Pamela Hatzis Celebrate Fun