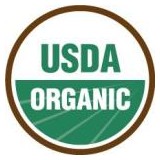 Go green, young man, go green! is the new phrase of advice for the youth of our planet.  Although I remember this adage from my grandmother and great aunts, as they grew their own vegetables and put up (as they called it) everything from peaches and jellies to corn and spaghetti sauce, I seem to have forgotten it in a world on fast-forward.  Women stretched between the work-force and family life, kids in sports travel-teams, men living on the road and on their blackberries, and little time for anything else...fast became the name of the game.  Fast cars, fast internet connections, fast food, and foods that grew fast, pumped up with chemicals that accelerated this growing process.  This was not…is not, good for us. 

Obesity, cancers of all types, diabetes and heart failure are on the rise, as are the rate of carbon dioxide emissions and global warming.  When will we wake up? 

Fortunately, many brewers (both small and large) in the beer industry are answering the call of responsible environmentalism through the production of Organic Beer.  Yes, Organic Beer is a hot potato in the debate forums, but face the facts.  In the long run, preventing the depletion of nutrients in the soil provides a beneficial element to the entire human race.  Working on distribution is an easier fix then total annihilation of the natural elements that keep the life cycle in circulation.

Organic certification may get muddied through the political processes of any organized jurisdiction, but we cannot reach the pinnacle without an intellectual and common-sense collaboration of ideas and ideals. 

For the moment, beers in the United States must be "certified organic" in order to be marketed as such.  They must be approved by an independent certifier in order to bear the USDA certified logo.  "Certified organic" focuses on soil health through the rotation of crops and the use of natural methods of weed and pest control.  This does not fully prohibit the use of chemicals, but ensures that any chemical used contributes to the eco-system. 

Ingredients, supplies and the production processes used by brewers who wish to be labeled "organic" must comply with the rules for the National Organic Program, as set forth by the United States Department of Agriculture (USDA), and their counterparts in other countries.

Say what you want about the sub-standard flavor of Organic Beers.  The list of Organic Beers is growing, and with expansion comes refinement, complexity and variety.  The best in Organic Beer has arrived on the scene.  Ask those who attended the 4th Annual North American Organic Brewers Festival at Overbrook Park, Portland, Oregon in June of 2008.  Availability of distinctive, flavorful beers could rival any festival worldwide.   

Don't take my word for it.  Do your own research.  Use the BellaOnline Forums here to post your comments about Organic Beer.  Your opinion matters. 

Where can I Find Organic Beer?

Producers of Organic Beers are many.  You might start with Brauerei Pinkus Müller (Pinkus-Muller Brewery) in Münster, Germany, who claims to be "the first brewery to brew with only organically grown barley malt and whole hop blossoms."  Pinkus-Muller is certified organic by ABCERT GmbH, an independent organic certifier, accredited by the USDA. Merchant du Vin imports three Pinkus-Muller beers to the USA:  Organic Hefe Weizen, Organic Münster Alt, and Organic Ur Pils.
http://www.merchantduvin.com/pages/5_breweries/pinkus.html

 If you happen to be traveling to Germany, you will find their entire portfolio of Organic Beers:  Pinkus Alt, Pinkus Special, Hefewiezen, Pinkus Pils, Detmeter Lagerbier, Pinkus Jubilate, Müllers Malz, Pinkus Honig Malz, and Pinkus Alkoholfrei. 
http://www.pinkus-mueller.de/

Lakefront Brewery in Milwaukee, Wisconsin, USA, produced "the first certified organic beer labeled in the United States."  Lakefront Organic ESB (Extra Special Bitter) has been produced with 100% organic ingredients since 1996.  Visionary Co-owner Russ Klisch currently imports organically grown hops from New Zealand, but has opened up a partnership with local growers for the cultivation of organic hops in Wisconsin.  Lakefront has added Organic Honey Ale to its long list of quality beers.
http://www.lakefrontbrewery.com/

Peak Organic Beer in Portland, Maine, USA produces a tasty assortment of Organic Beers:
http://www.peakbrewing.com/
Organic Pale Ale – Using organic caramel malt and Cascade hops, this high IBU brew straddles the line between West Coast and English Style Pale Ale. 


Nut Brown Ale – New Zealand Hallertau hop varietals make their statement in an organic blend of Chocolate and Munich malts.


Amber Ale – Spicy caramel nuttiness asserts itself in a merging of organic Crystal and Munich malts.


Maple Oat Ale – A creamy mouthfeel is accomplished with organically grown oats from GrandyOats Granola producers in Brownfield, Maine, and maple Syrup from Butternut Mountain Farmers in Morrisville, Vermont.
Wolavers/Otter Creek Brewery of Middlebury, Vermont produces brews certified organic by Vermont Organic Farmers, the certification branch of the Northeast Organic Farming Association of Vermont and accredited by the USDA. Wolavers is one of the first certified organic brewers in the country, and is dedicated to producing beer that is healthy for the consumer, the eco-system, and the farming community.  Under the Wolavers name, they produce:  Pale Ale, India Pale Ale, Brown Ale, Oatmeal Stout, WitBier, and special releases Farmhouse Ale, All America Ale and All American 2.   
http://www.ottercreekbrewing.com/wolavers.html

Even the "big boys" have entered the playing field.  In April, 2007, Anheuser-Busch released two Organic Beers to the market: 

Under the Green Valley Brewing Company label, Wild Hop Lager became available to the Organic Beer cache of products.  It is brewed at the Anheuser-Busch facility in Fairfax, California.
http://www.wildhoplager.com/main.html



Stone Mill Pale Ale, with the Crooked Creek Brewing Company label, is A-B's other Organic Beer, and is brewed at RedHook Brewery in Portsmouth, New Hampshire.
http://www.stonemillpaleale.com/
Although they started production using non-organic hops due to an escape clause that specified organic products be 99% of the beer's total weight, Anheuser-Busch now produces both beers using Organic hops.

SABMiller produces Henry Weinhard's Organic Amber, brewed at Full Sail Brewing Company in Hood River, Oregon.  It is certified Organic by Oregon TILTH, and uses Harrington barley that is grown under organic conditions in North and South Dakota. As of this writing, HW Organic Amber does not, however, use organic hops.  
http://www.henryweinhards.com/hw/?
More Organic Beers


New Belgium Brewing Company, Fort Collins, Colorado, USA – Mothership Wit – Released in May of 2007, this organic wheat beer is crafted with organic wheat from Golden Organics in Colorado, organic TILTH-certified malt from Briess, organic hops from New Zealand, New Belgium Brewing's self-cultured organic yeast, coriander and orange peel. 
http://www.newbelgium.com/

Deschutes Brewery, Inc, Bend, Oregon, USA - Green Lakes Organic Ale
http://www.deschutesbrewery.com/default.aspx

Nelson Brewing Company, Nelson, British Columbia, Canada – All beer produced by Nelson Brewing are Certified Organic:  Nelson After Dark organic mild dark beer, Faceplant Winter Ale, Liplock Summer Wheat Ale, Old Brewery English Pale Ale, Blackheart Oatmeal Stout, Paddywhack IPA, and Wild Honey Authentic Ale.   
http://www.nelsonbrewing.com/products.php

Crannóg Ales, Sorrento, British Columbia, Canada – A draught only brewery that crafts all organic beers:  Beyond the Pale Ale, Back Hand of God Stout, Red Branch Irish Ale, Hell's Kitchen Potato Ale, and the seasonal Pooka Cherry Ale and Bansidhe Ale. 
http://www.crannogales.com/



Brasserie Dupont, Hainaut, Wallonia, Belgium -  Crafts the delicious Foret Saison, the first certified organic beer in Belgium, Biere de Miel Biologique, Mionette Biologique, Biolegere, and Blanche du Hainaut Biologique.  
http://www.brasserie-dupont.com/dupont/Default.aspx?Page=Home

Bison Brewery, Berkeley, California, USA - The only organic brewer in the San Francisco Bay area, Bison crafts Organic Chocolate Stout, India Pale Ale, Belgian Ale, Barley Wine Ale, Honey Basil Ale, Gingerbread Ale, Red Ale, Farmhouse Ale, Winter Warmer and Single Hop IPA.  
http://bisonbrew.com/default.asp

Samuel Smith's Old Brewery, Tadcaster, North Yorkshire, England - Certified organic by the USDA-accredited California Certified Organic Farmers, Samuel Smith's produces Organic Lager, Organic Ale and Organic Cider.  It is imported to the USA by Merchant du Vin. 
http://www.merchantduvin.com/pages/5_breweries/samsmith.html

The trend toward the production of Organic beers continues to grow.  My abbreviated cross-section of organic beers presented here highlights the exciting and expanding growth toward Organic Beers worldwide.  This is not a fad that will disappear in the blink of an eye.  The global brewing community recognizes the importance of going green, and has taken up the torch.

Cheers!