African countries have gone through many changes in recent history. This includes their flags. The current flags have elements that represent concepts and ideas important to that country. Each flag is unique in its own way. Below are the flags for the African countries beginning with the letter B.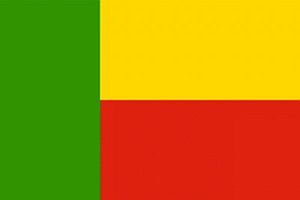 Benin
The Beninese flag has two equal horizontal bands of yellow (at the top) and red (at the bottom) with a vertical green band on the hoist side. The green symbolizes hope and revival. The yellow symbolizes wealth. The red symbolizes courage.
The national flag of Benin was adopted in 1959. It was changed when Mathieu Kérékou's Marxist regime took over in 1975. When the Marxist regime was removed the former flag design was reintroduced on August 1, 1990.
More Details About Benin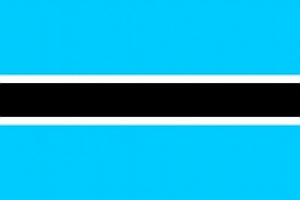 Botswana
Botswana's flag is light blue with a horizontal white-edged black stripe in the center. The stripes are in a ratio of 9:1:4:1:9 from top to bottom. The blue stripes represent water in the form of rain. The black and white bands represent racial harmony.
The national flag of Botswana was adopted on September 30, 1966.
More Details About Botswana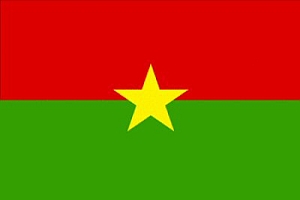 Burkina Faso
The current flag of Burkina Faso has two equal horizontal bands of red (on the top) and green and a yellow five-pointed star in the center. Burkina Faso's flag was adopted on August 4, 1984 after a coup in 1983 in which Thomas Sankara rose to power. The red represents Burkina Faso's revolutionary struggle. The green stripe represents hope and abundance. Burkina Faso's mineral wealth is represented by the yellow star.
More Details About Burkina Faso
Burundi
The current flag of Burundi was adopted on September 27, 1982. The flag has two white diagonals that divide the field into four areas - two green and two red. In the center of Burundi's flag is a circle containing three stars. These stars have a couple of different meanings. The first meaning is that the stars stand for the three ideas in the national motto: unity, work and progress. The second meaning of the stars is that they represent the major ethnic groups in Burundi: the Hutu, Tutsi, and Twa peoples. The green color represents hope. The white represents purity. The red stand for the struggle for independence or the blood shed for independence.
More Details About Burundi
Most of these African Flags are available at
AfricaImports.com
You can find
African Flag Stickers at Amazon.com
More African Flags
|
A
|
B
|
C
|
D-E
|
G
|
I-K
|
L
|
M
|
N
|
R
|
S-SI
|
SO-SW
|
T
|
U-Z