Hello, and welcome back! I think winter's trying to sneak in here a little early--we had our first snow last night, though most of it's melted now in the sunlight, and it's cold! With the holiday this week, which means lots of housework and cooking, I won't complain about having to stay inside with a cup of tea to warm my cold fingers, because there'll be family around to share with. And for when I manage to sneak off alone, books to read!
As promised, this week's article is an idea list. Some of you may have friends or family to shop for, or your hubby wants gift ideas for you. I've made a little list to share, and surely there's something for every romance lover on here!

Want to show the world your favorite romance site on the web? There might be a couple things here you'll like.

How about some tasty treats to share with your loved ones? Or maybe just to keep for yourself?


If you have to shop for other people, here are some romantic ideas....


And what about books? Everyone needs more books.


1001 Ways to Be Romantic (Author's Annotated)


The Worst-Case Scenario Survival Handbook: Dating and Sex


Linda Goodman's Love Signs: A New Approach to the Human Heart (HarperPerennial)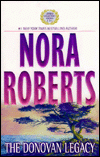 The Donovan Legacy: Captivated, Entranced, Charmed

Most importantly, enjoy your holidays! And keep reading!