Are you interested in Ratchet and Clank? Here are six screenshots to show how amazing the graphics are!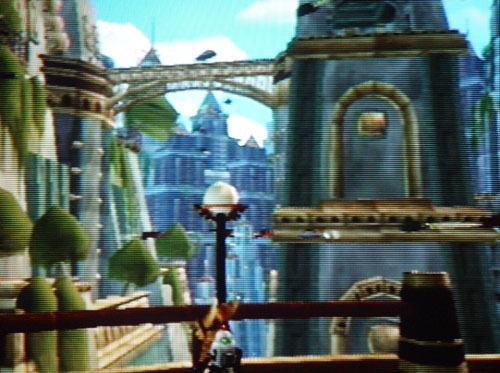 EVERYTHING in this image is live and explorable. You can shoot down the spaceships, wander the entire planet, fly around, shoot lights, and more.
>
Another amazing area with smoke drifting up, moving plants ...
>
The main characters meet.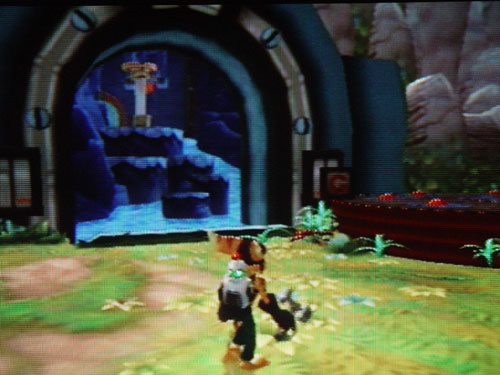 >
Clank rides on Ratchet's back
>
The Evil Enemy
>
The robot - look at the Captain Quark picture in the background. Look suspicously like Toy Story? :)
Ratchet and Clank on PS2 Review
Ratchet and Clank Walkthrough