Here are screenshot comparisons of Gun on both systems, using a high definition TV. Note that of course if your COMPUTER MONITOR is low resolution, you won't see the detail difference. The screenshots I show can only be as good as your monitor is.
I took these pictures with a digital camera. Note that my hands aren't perfectly steady, so there is a little jitter here :)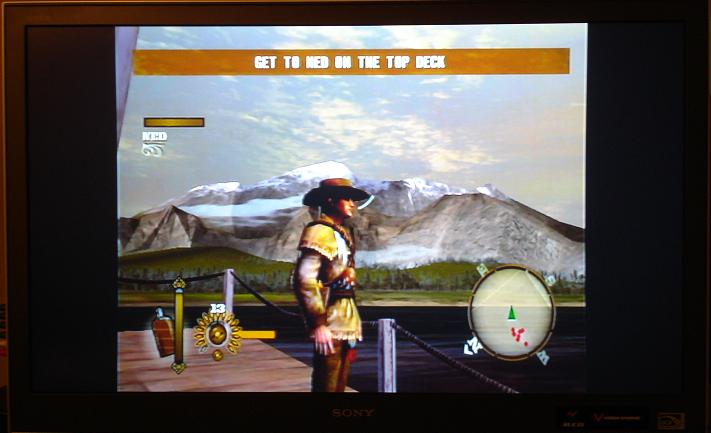 Regular XBox version of Gun, actual gameplay screen
XBox 360 version of Gun, actual gameplay screen
This scene is early on in the game, when you are on the steamboat that is about to be sunk. You can see how you "see more" on the XBox 360 - there are more mountains visible to the left and right of the screen. Also note how the whole game is much brighter and with more realistic detailing and colors.
XBox 360 Comparison Screenshot Set 2
XBox 360 Comparison Screenshot Set 3
XBox 360 Comparison Screenshot Set 4
XBox 360 Comparison Screenshot Set 5
Gun Walkthrough