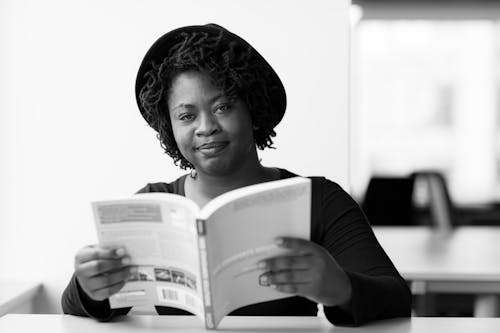 When I was a struggling reader in first and second grades, I would stumble over the words. Trying to sound them out, slowly and painfully, I forgot the first part of a sentence before I could get to the end. I didn't understand anything about reading fluency, but I knew that I didn't really know how to read and make sense of what I was attempting to read.

Many children, and more than a few adults have difficulty with reading fluency. Just what is reading fluency? Fluency is when a person reads easily with expression, whether they are reading aloud or silently. They read quickly. The reader does not read one word at a time, but rather they group words in the same way that people do when they are conversing. Other than the obvious embarrassment caused by stumbling over words as a person is trying to read, why should we care about fluency? Actually fluency is a major part of reading with understanding.

As a person stumbles through a reading, the brain struggles to make sense of what is being read. Retention and understanding are lost because the brain is not able to effectively make connections about what is being read. That makes it difficult to remember the current text, never mind connecting the ideas to previous knowledge that was learned.

How can fluency be improved? The short answer is one word-practice. There are many ways to get that practice. Before the emerging reader starts practicing, choose a book at just below their reading level, and have them do a one minute reading. Record the reading. Then, every week thereafter, do another recorded one minute reading. Use the same book. After a month, have them compare the first reading with the last reading to see the breadth of the progress. The improvement should be dramatic. At that point, you can have the student start listening to the first recorded reading, and compare it to the second, then the third, finally, the fourth reading's recording. The reader can see that small improvements add up to larger ones. It is very reinforcing! Positive reinforcement for IMPROVEMENT is important for students to continue to make progress.

Find multiple ways to help the reader practice. You need reading material that is not difficult for him to read. It is easier to develop fluency with reading materials that are just a bit below where the student usually reads. Books with easier vocabulary and short, simple sentences fit the bill. Books of poetry are especially powerful. Try the poetry of Eloise Greenfield. Books for younger readers give opportunities to read with expression without struggling to decode words. Find creative ways for the student to practice.




Related Articles
Editor's Picks Articles
Top Ten Articles
Previous Features
Site Map





Content copyright © 2022 by Connie Mistler Davidson. All rights reserved.
This content was written by Connie Mistler Davidson. If you wish to use this content in any manner, you need written permission. Contact Connie Mistler Davidson for details.