Communication Alternatives - Childhood Disability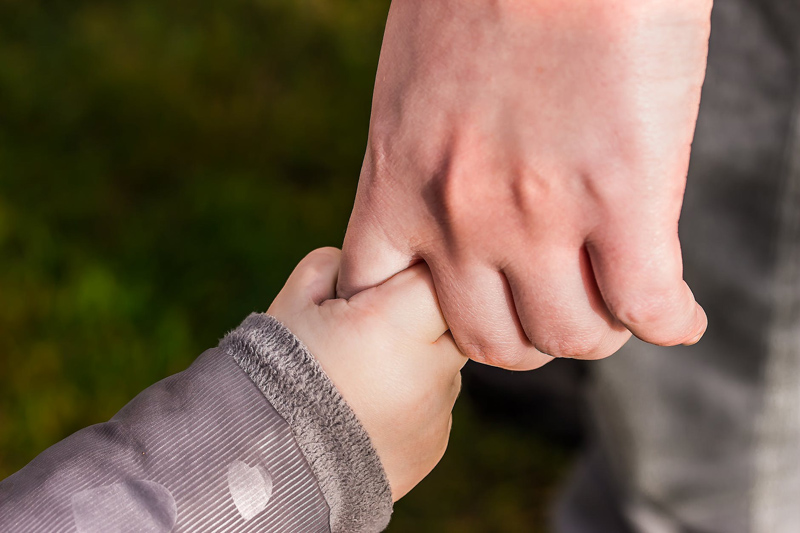 Children who are diagnosed with communication disorders or speech delays have grown to the age of diagnosis communicating their needs, moods and preferences. Babies and children may experience speech delays due to hearing or vision problems, developmental disabilities like Down syndrome or autism, or may develop speech and language skills at a slower pace due to sensory integration or motor planning problems.
Attentive parents may be aware of a baby's needs and comfort by reading body language, facial expressions and behavior. We also communicate to our children in the same ways, and our children can often 'read' our moods through the way we grip or touch them, the tension in our bodies as we hold them, and the tone and volume of our voices. As children grow their attempts to mimic us can include facial expressions and hand gestures that create a unique form of sign language and shorthand words that we come to recognize although they consist of small parts of the words, compacted phrases or substituted sounds.
Because parents respond to approximations of words and phrases, babies and children are encouraged to continue to communicate. As parents recognize shorthand speech, that reward inspires them to continue the give and take almost identical to how we developed communicating relationships as we grew up. Very young children learn cause and effect in ways we did not suspect decades ago and are amazing when given access to devices or lower-tech communication alternatives.
Some children have difficulties recognizing words, facial expressions or other cues, or may not process them in the same way, and may not be able to mimic them in ways that promote the usual give and take of infant communication. They may experience touch or sounds as unpleasant, uncomfortable or jarring. This can create just the opposite effect as cooing and gurgling does in their parents, so both baby and parent have negative communication experiences in place of or in addition to what should be rewarding and encouraging interactions. These issues may hinder us being good listeners.
Babies and young children are often diagnosed with hearing or vision loss, autism or other developmental disabilities or delays due to behavior described by parents at their regular pediatrician check-ups. Parents may feel distressed that they have not noticed or taken seriously enough the symptoms of hearing loss, vision problems, or developmental differences so their children could have had an earlier diagnosis and effective intervention. Some problems may even have been missed in screenings for common childhood conditions including eye problems, ear infection, and other commonly treated medical conditions.
Communication is so important to infant development and relationships that baby sign language has been widely encouraged for those who do not have hearing loss or developmental disability. Babies are excited when they can communicate their needs and an interested adult or sibling responds. Hearing aids and glasses should be available and affordable for infants and very young children to give them the best possible start in life.
Sign language and icon-based communication for children with autism, Down syndrome, or children who have unclear speech and communication delays often make a dramatic diffence in both behavior and emotional/intellectual growth. Learning to read, write, type or manage electronic communication systems makes a significant difference in the opportunities found by children and teens who use alternate forms of communication.
Browse at your local bookstore, public library or online retailer for ideas about
how to make communication cards or boards for your child to enjoy at home, in school or around their community
.
The Gatekeepers
https://niederfamily.blogspot.com/2013/06/children-with-complex-communication.html
How to use AAC, Augmentative Communication Boards
https://www.amyspeechlanguagetherapy.com/communication-boards.html
"You have to be deaf to understand" ASL
https://www.youtube.com/watch?v=1glDVI5u0OA&feature=youtu.be
Language acquisition for deaf children: Reducing the harms of zero tolerance to the use of alternative approaches
https://www.harmreductionjournal.com/content/9/1/16/abstract
PDF of full article can be found at
https://www.harmreductionjournal.com/content/pdf/1477-7517-9-16.pdf
Some Common misconceptions about AAC
https://goo.gl/VRIQ0
Augmentative and alternative communication
https://www.avazapp.com/2012/11/14/some-common-misconceptions-about-aac
From Raising a Deaf Child to Creating Apps with ASL Videos – A Mother's Story ~ Technology in Education
https://techinspecialed.com/2012/04/12/from-raising-a-deaf-child-to-creating-apps-with-asl-videos-a-mothers-story/
"We don't need a speech device -- I know what my child is trying to say."
Why that's not good enough.
https://niederfamily.blogspot.com/2013/07/i-am-not-mind-reader-and-neither-are-you.html
Microblogging and the Telegraph - The Tworske
Communicating via Morse Code for Twitter:
https://www.economist.com/blogs/babbage/2012/02/microblogging-and-telegraph
iPhone and iPod Touch Apps and Childhood Disability
https://www.bellaonline.com/articles/art62136.asp/
Proloquo2Go for iPod Touch and iPhone
https://www.bellaonline.com/articles/art63999.asp/
Voice4u iPod Touch iPhone Communication App
https://www.bellaonline.com/articles/art65220.asp/
Nintendo Wii Therapy Rehab for Children and Teens
https://www.bellaonline.com/articles/art63675.asp/
Exploring Language through Song and Play
https://tinyurl.com/ExpLngSongPlay
Ten Tips to Encourage Speech and Communication Skills
https://is.gd/6geQ1
You Should Also Read:
Expressing Friendship with Valentines
Teaching Handwriting to Children
Art and Self-Expression for Children with Disabilities


Related Articles
Editor's Picks Articles
Top Ten Articles
Previous Features
Site Map



Follow @DownSynAdvocacy
Tweet





Content copyright © 2022 by Pamela Wilson. All rights reserved.
This content was written by Pamela Wilson. If you wish to use this content in any manner, you need written permission. Contact Pamela Wilson for details.