Final Fantasy X Walkthrough
Cactaur Game: Rovivea
The Cactaur Game is for getting the Mercury Sigil, part of Rikku's Ultimate Weapon

You have to try to catch them when they're not looking. So sneak up on them when their backs are turned.

Rovivea is found at left of Sanubia Desert East. On far left by chest and building part. In large jut-out area.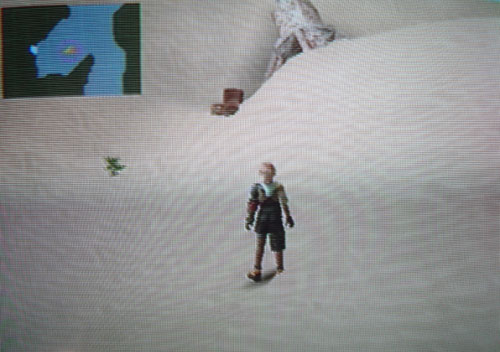 Rikku's Ultimate Weapon

Take the Final Fantasy X Quiz!

Buy the Final Fantasy X Soundtrack

Final Fantasy X Walkthrough

Please swing by the Gaming Forum to ask how to get through if you're stuck somewhere I haven't put up yet. Our team of FFX experts will get back to you quickly!