Dove Origami - Rate My Craft Photo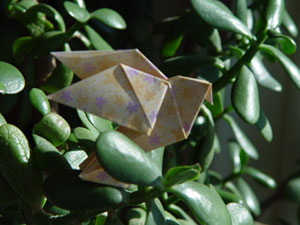 Title: Dove Origami
By: Kathleen - All Photos by Kathleen

The dove is the bird of peace and long love. This dove nestles in a Jade plant that has survived over 10 years of moving, changes and hardships.


Photos are shown in date order, with the most recently loaded shown first.
Top 10 Photos in Craft Category
Craft Photo Listing
Rate My Photo Master Category Listing