Hina Doll Pair Origami - Rate My Craft Photo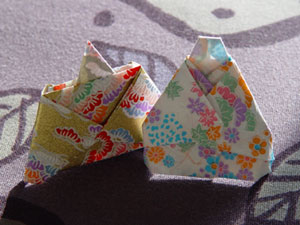 Title: Hina Doll Pair Origami
By: Kathleen - All Photos by Kathleen

On Girls Day in Japan, girls of all ages gather up their Hina Doll sets and sit down for tea and candies. This Emperor and Empress doll origami pair were done with textured paper.


Photos are shown in date order, with the most recently loaded shown first.
Top 10 Photos in Craft Category
Craft Photo Listing
Rate My Photo Master Category Listing