Opal Lady - Rate My Fish Photo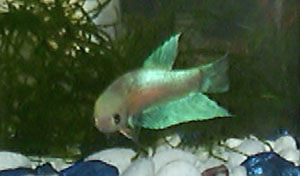 Title: Opal Lady
By: EmgBettaNut - All Photos by EmgBettaNut

another shot of my opaque girl "Opal" She really is a dainty little girl. She doesn't even have a light in her tank, but she sure lights it up all on her own.


Photos are shown in date order, with the most recently loaded shown first.
Top 10 Photos in Fish Category
Fish Photo Listing
Rate My Photo Master Category Listing