Basium - Rate My Cat Photo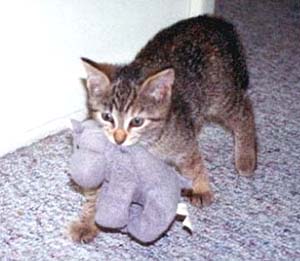 Title: Basium
By: furmommy - All Photos by furmommy

This is Basium, as a kitten. She used to carry this little hippo around with her everywhere. She found it again the other day, and the grooming began. Silly Basi!


Photos are shown in date order, with the most recently loaded shown first.
Top 10 Photos in Cat Category
Cat Photo Listing
Rate My Photo Master Category Listing