My Step Dads Car - Rate My Vehicle Photo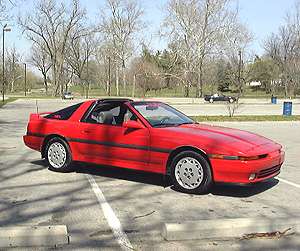 Title: My Step Dads Car
By: BabiGurl - All Photos by BabiGurl

His car is a red toyota supra. He dosen't have it anymore because there is not enough room for a wife and 3 kids so alls it did was take up space, but we still have many memories. It also had turbo.


Photos are shown in date order, with the most recently loaded shown first.
Top 10 Photos in Vehicle Category
Vehicle Photo Listing
Rate My Photo Master Category Listing