Knitting Box - Rate My Craft Photo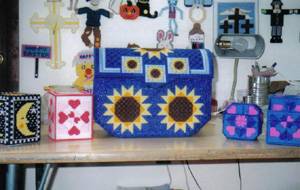 Title: Knitting Box
By: goddess2u - All Photos by goddess2u

This is a large knitting box that I made. Those on each side are tissue boxes and a coaster set.


Photos are shown in date order, with the most recently loaded shown first.
Top 10 Photos in Craft Category
Craft Photo Listing
Rate My Photo Master Category Listing