Shanes Back tattoo Dreamtime Afterbirth - Rate My Tattoo Photo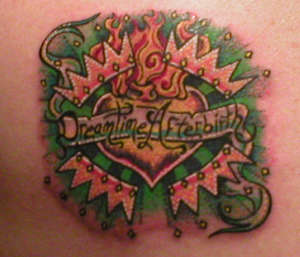 Title: Shanes Back tattoo Dreamtime Afterbirth
By: mendiklein - All Photos by mendiklein

I got a first place trophy at the Chicago Inkin' Lincoln Convention, on September 17 for this tattoo. It is on my ckient Shane's back shoulder, he went from a suit & tie wearing blue-collar worker to a complete freak after we got ahold of him, so we called it his rebirth into Dreamtime, which in turn became the nickname Dreamtime Afterbirth. For those who do not know, Dreamtime is my Tattoo Studio in Springfield, IL and Shane became one of the family.


Photos are shown in date order, with the most recently loaded shown first.
Top 10 Photos in Tattoo Category
Tattoo Photo Listing
Rate My Photo Master Category Listing