Crystal - Rate My Craft Photo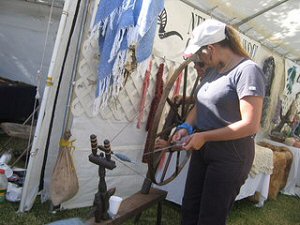 Title: Crystal
By: spinning - All Photos by spinning

My young friend Crystal learning to use the Walking Wheel. She has been spinning for 10 years. Photo taken in October 2006 in Las Cruces, New Mexico at Southern New Mexico State Fair.


Photos are shown in date order, with the most recently loaded shown first.
Top 10 Photos in Craft Category
Craft Photo Listing
Rate My Photo Master Category Listing