Two Turtle Tango I - Rate My Fish Photo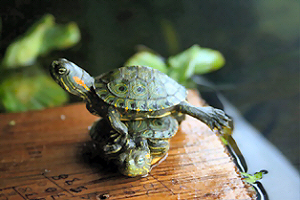 Title: Two Turtle Tango I
By: Patricio - All Photos by Patricio

Here is the first pic of our 2 baby turtles we brought back from our last trip to the Amazon in Iquitos, Peru. They are temporary members of our aquarium in Trujillo Peru. When they get too large they will eat our little angels so will be returned to the wild when strong enough to survive.


Photos are shown in date order, with the most recently loaded shown first.
Top 10 Photos in Fish Category
Fish Photo Listing
Rate My Photo Master Category Listing