How To Create a Tranquil Space for Yourself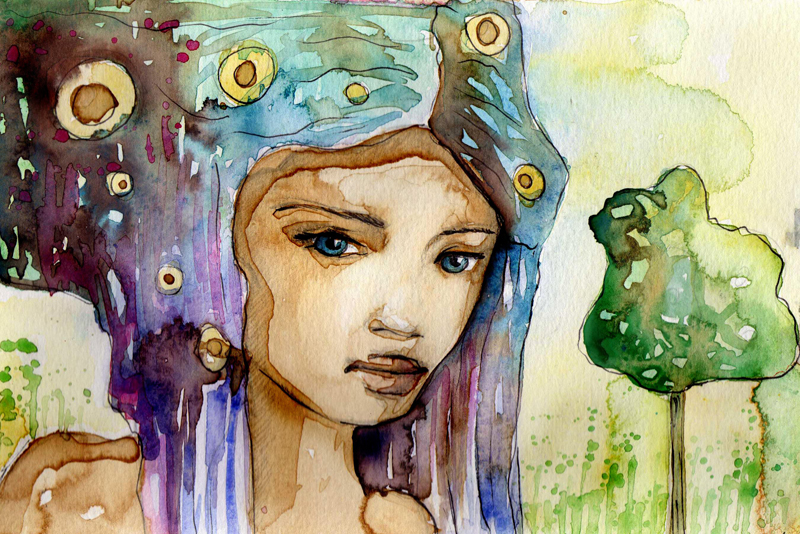 Have you ever been told to create a tranquil space for yourself ethnic beauties? You might want to listen, it just might save your sanity. Not only your sanity, it could save relationships, help you sort through projects, processes and just give you a place to regroup and find out who the heck you are.
A tranquil place is one that allows you to exist without being disturbed. A place of solitude. It doesn't have to be elaborate. It can be anything you choose it to be.
Some of the most interesting places popping up as tranquil spaces might surprise you. Are you familiar with She Sheds, adult tree houses, even closets have served as tranquil spaces for a lot of you.
A lot of you have been speaking up about the added pressures of COVID, working from home, home schooling and the responsibility of keeping it all together.
Even when your significant other helps with laundry, cooking or the children, the bulk of the pressure still falls on You. Why? Because you're a better organizer.
Create a Tranquil Space for Yourself
Tranquil spaces give you time alone to work through your own challenges. As women, we don't always take time to breathe, before we're off to the next thing. Tranquil spaces give you the place to move from one thought process to the next or at least begin the work of moving through a process.
It's the undisturbed time alone that can benefit you most.
Did you know that for some of you, a hot bath can be the most rewarding tranquil space you can find. Most people don't bother you if you're in the bathroom. You can post a sign that says: "Do Not Disturb, Unless the House is on fire!"
This is not partner time alone with you, it's Your time alone with you.
Long walks can be just as rewarding, especially during the warmer months. It's like having a continuous conversation with Mother Nature as you work through your challenges.
We are confronted with having to Shelter in Place at this time because of the pandemic. A long walk, could be the perfect place to find tranquility and get out into the fresh air.
It's assumed by many that tranquil spaces are indoor places. On the contrary, tranquil spaces can be any place that gives you the quiet time you need to reboot yourself, in order to move forward.
Don't sleep on creating a tranquil space for yourself. In the long run, you'll be glad you did.
That's it for this week. As always …
Dedicated To Your Health and Well-being,
Juliette's Website
Nyraju Skin Care


Related Articles
Editor's Picks Articles
Top Ten Articles
Previous Features
Site Map





Content copyright © 2021 by Juliette Samuel. All rights reserved.
This content was written by Juliette Samuel. If you wish to use this content in any manner, you need written permission. Contact Juliette Samuel for details.