Low Carb Airline Travel Tips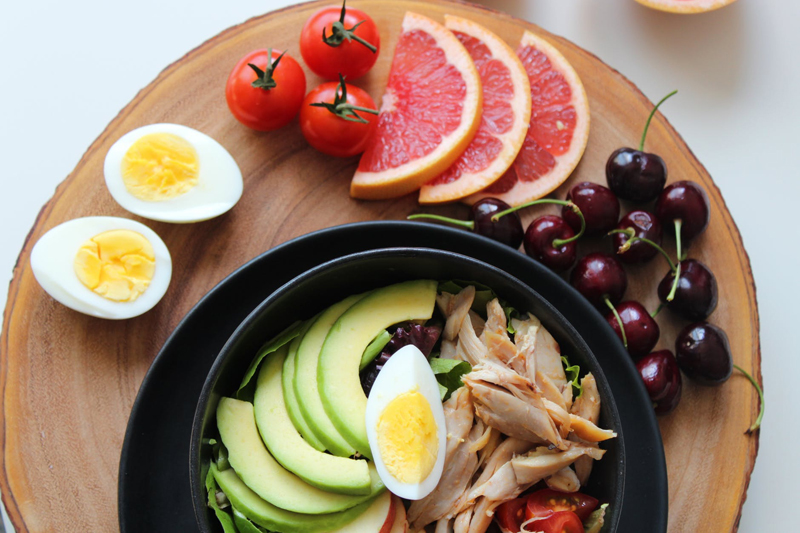 Airline travel can be stressful enough without adding some starvation into the mix. Be sure to plan appropriately before you get to the airport.
Contact your Airline
Just about every airline that provides food has a diabetic option. The diabetic food is about the closest you are going to get for a low carb diet. Don't whine when they give you a roll. Just offer it to your row-mate. Be sure to get your food order in early - many airlines require at least 24 hours notice.
Drink Lots of Water
Remember, you need 8+ glasses of water a day to stay healthy! Airports are full of germs and the last thing you need is to get sick during your trip. Drink water from fountains. Buy a bottle within the airport once you get past security. Ask your stewardess for extra water. Yes, you'll have to use the restroom. But if your choice is getting up twice or coming down with the flu, I think you'll choose the walking. Plus it'll help keep your legs from swelling up.
Bring Non-Salty Snacks
You're already going to be dehydrated - don't add to the problem by overdosing on salt. Bring chopped up celery or broccoli.
Invest in a Tiny, Soft-Sided Cooler
They have amazing little soft sided coolers nowadays just right for a sandwich size. So instead, put in cheese cubes, a bag of olives, rolled up meat slices, even a bag of pre-peeled shrimp. Bring a small container of hummus. Heck, pack in some eggs - whole or deviled. You can have some pretty luxurious snacks while those around you are dehydrating on those pretzels.
As a courtesy to those around you, try to stay away from the more richly aroma-filled snacks like smoked salmon. If you incite a riot with your delicious food, you won't have a fun flight!
Don't Rely on Airline Food
Even if they tell you they will feed you low carb, assume that whatever they give you will barely be a snack. Eat a healthy meal at the airport before you leave. You should be able to find some grilled fish or burgers without the buns at the restaurants in the airport. Always give yourself ample time to get through the security gate and find food. Rushing while hungry is a sure recipe for disaster. Instead, sit in the bar there and pick out your favorite low carb dish, and relax with it and a glass of wine. The flight will go much more smoothly, and you'll be emotionally prepared to handle any glitches. Prepare to do the same on the other end.
Satisfy your Sweet Tooth
There are enough sugar-free candies on the market nowadays that you can have chocolate, gummy bears, jelly beans, and just about any other treat you want without any carb problems. Watch out for those stomach-upsetting large quantities though. You'll want just a few to satisfy that sweet tooth, not enough to start your tummy rumbling.
Wine Soothes the Savage Beast
Wine is one of the perfect low carb foods. It's very healthy for you, helps to bring great flavor to everything you eat, and is low carb. Enjoy it in moderation, and remember to drink tons of water along with your wine. You need to stay hydrated!
Take it Easy
Take ten deep breaths, do some shoulder and neck rolls. Listen to the most soothing music on the channel. The more relaxed you are, the more your body will be able to handle any extra trouble you run into. Make sure you have ample time in your schedule to account for long lines and delays. Bring along a Kindle, a smartphone with games, a book or something else to entertain yourself with.
With a little planning, that trip could be a great way to have some time to yourself, and to land a more relaxed person!
Taking Food on International Travel
Easy Healthy Travel Snacks
Shimano Soft Sided Cooler from Amazon.com
Lisa Shea's Library of Low Carb Books


Related Articles
Editor's Picks Articles
Top Ten Articles
Previous Features
Site Map



Follow @LisaLowCarb
Tweet





Content copyright © 2018 by Lisa Shea. All rights reserved.
This content was written by Lisa Shea. If you wish to use this content in any manner, you need written permission. Contact Lisa Shea for details.