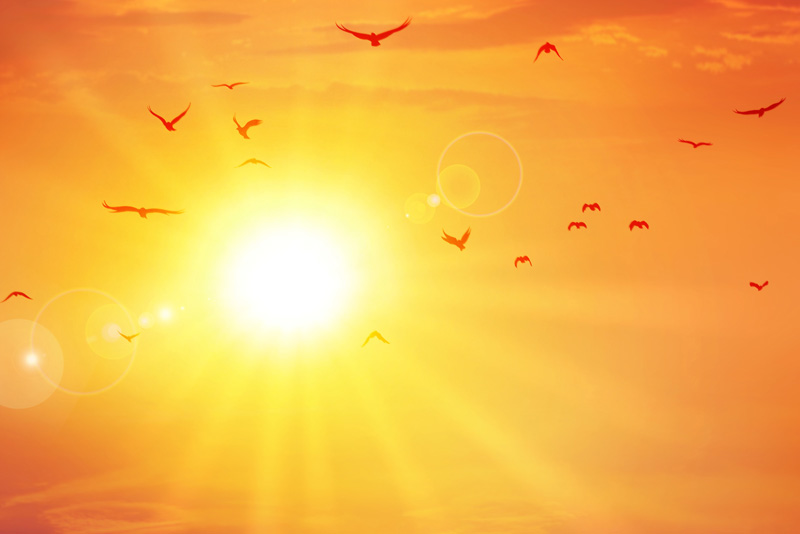 What is love? It is impossible to put into words what real love is. The dictionary defines love as a profoundly tender, passionate affection for anther person. I think that this is only a glimmer of the truth of love. The love we have for a spouse or a child is a dim reflection of the love of God. The Bible says that if we don't love others, we don't have any understanding of God, Who is love.
There are many verses in the Bible that mention love. By studying them, we may gain a better understanding.
Read each verse in your own Bible. The following is my understanding and translation of the verses.
Love Bible Verses:
Proverbs 15:17
A crust of bread shared with love is better than a gourmet dinner served in hate.
Proverbs 17:9
Overlook an offense to forge a bond of love.
Dwelling on an offense will separate even close friends.
Proverbs 17:17
Friends love each other through all kinds of trouble and stick together through adversity.
Proverbs 30:18-19
There are three things that amaze me - no four things that I'll never understand.
How and eagle soars in the sky,
How a snake moves along a rock,
How a ship navigates in the open water,
And the love of a man for a woman.
Ephesians 5:33
A man must love his wife just as he loves himself. A woman must honor her husband.
Genesis 29:20
Jacob worked for seven years so that he could marry Rachel. He loved her so much that it seemed like only a few days. (How many of us know what that kind of love feels like?)
Song of Solomon 1:2
Kiss me and kiss me again — for your love is sweeter than wine.
Song of Solomon 2:16
My love belongs to me and I belong to him.
Matthew 22:37–39
Jesus said to love God with everything you are. This is the most important of all the commandments. The second is that you should love others as much as you love yourself. Every thing in God's law stems from these.
John 15:13
Love like Jesus loved us. He gave up His life for His friends.
1 Corinthians 13:1-3
If I could speak all the languages of the earth and even of angels but I didn't have love for others, I would be just making noise. If I understood all of God's secret plans and had the gift of prophecy and had tremendous faith, but had no love for others, I would be worth nothing. If I gave everything to the poor, but didn't love others, I would be nothing.
1 Corinthians 13:4–8a
Love does not give up.
Love cares for others more than self.
Love doesn't want what belongs to someone else.
Love isn't proud.
Love isn't egotistical.
Love doesn't demand to be first.
Love doesn't lose its temper.
Love doesn't like injustice but rejoices in justice.
Love is patient.
Love is hopeful.
Love trusts God always.
1 Corinthians 13:13
Faith - steady trust in God, great hope and extravagant love will last forever. The greatest of the three is love.
Colossians 3:14
Put on love as clothing. It holds us all together in perfect harmony.
1 Peter 4:8
It is most important to show love for one another. Love erases many sins with forgiveness.
1 John 3:16
We know what real love is from what Jesus did for us. He gave up his life. We should also give up our lives for our friends.
1 John 3:18
Let's not just say that we love each other. Let's show it by our actions.
1 John 4:8
Anyone who does not love others, does not know God. God is love.
1 John 4:18
In perfect love, there is no room for fear. Perfect love drives out fear. When we are afraid, it is fear of punishment and shows that we haven't experienced perfect love.
You Should Also Read:
Fear Not Bible Verses
7 Day Attitude Adjustment
Bible Referances You Didn't Know You Used


Related Articles
Editor's Picks Articles
Top Ten Articles
Previous Features
Site Map



Follow @LynneChapman
Tweet





Content copyright © 2021 by Lynne Chapman. All rights reserved.
This content was written by Lynne Chapman. If you wish to use this content in any manner, you need written permission. Contact Lynne Chapman for details.