Shrubby and Tree-like Plants for Warm Climates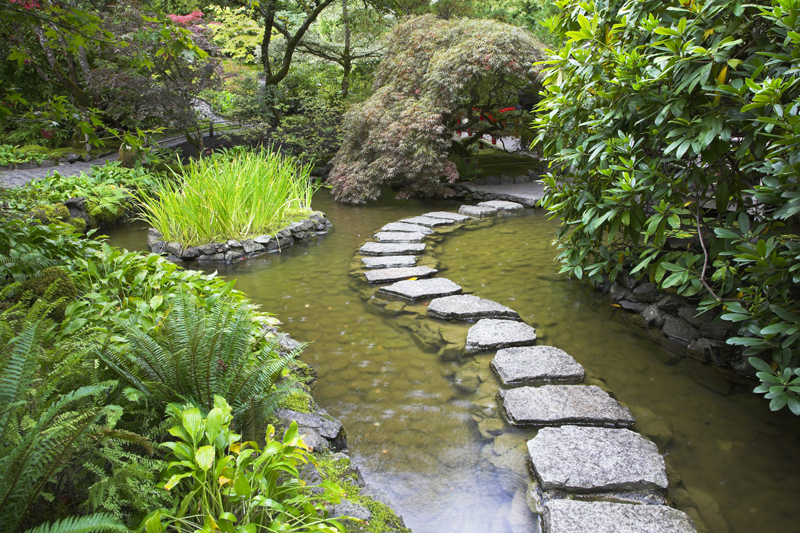 Gardeners in warmer areas can grow many fine landscape plants that aren't hardy in other regions. These include rosemary and saw palmetto.

Rosemary (Rosmarinus officinalis)
A member of the mint family, this drought tolerant evergreen shrub is hardy to zone seven. Some particularly hardy cultivars are suitable for zone six.

This salt tolerant, fast growing plant makes an excellent informal, low hedge. Any light, dry, well drained soil of moderate fertility is suitable. Rosemary prefers a cancerous soil. It needs full sun in colder climates. Elsewhere, this benefits from some afternoon shade. Use prostrate varieties on banks as ground covers. Prune lightly to keep it compact. Propagate by cuttings or layering. If damaged by cold weather, it usually comes back from the roots.

Commonly found along coastal areas in Europe, there are two or three species or rosemary, only one of which is commonly grown. The Latin name for the genus means sea dew, an ancient name for the plant. This dense shrub is typically four to six feet in height with a spread of four feet. Different varieties display various growth habits and mature sizes. The young shoots have soft hairs. The stems are completely covered with thick, narrow, opposite, linear foliage, 1¼ inch long. This is white and hairy underneath, while the upper surface is greenish-gray to gray and shiny. All parts of the rosemary are scented. However, the degree of fragrance can vary with the growing conditions.

Grown in Europe since ancient times, this blooms from November through May. Usually blue, the blossoms can also be white, lilac, or pink. They arise in clusters on old wood from the axils. The two lipped flowers are ½ inch long. These arise in clusters on old wood from the leaf axils. Flowering can continue for 40 days or so.


Saw Palmetto (Serena ripens)

Hardy to zone eight, this native fan palm displays various growth habits. It is either sprawling or creeping with horizontal stems that can occasionally be upright and tree-like. Saw palmetto is largely prostrate with a buried trunk or rhizome. Generally, the only visible part is about three to six feet above the ground. However, some are more tree-like and up to 20 feet tall. It can be branched or branched.

Saw palmetto can produce masses of foliage. The fan-like leaves, over three feet across, are divided almost to the base. These have saw-toothed petioles. The foliage is blue-green, greenish-yellow, or silvery. The leaf stalks are nearly five feet long with spines along the margins.

The hermaphroditic flowers bloom from April through July on long, branched clusters over three feet in length. The tiny, white blossoms, which are bisexual, resemble beads on a string. Ripening to blackish-blue, the juicy, fleshy berries form long clusters. Although these are considered edible, they're barely palatable.

Considered to be the hardiest palm, this dwarf native scrub species is found in the pinelands, sand dunes, and hammocks. It occurs in the Coastal Plain of North and South Carolina southward to Florida, and westward to Texas and Arkansas along the Gulf Coast.

Grown from seeds, the saw palmetto is adapted to very dry soils. Any soil that isn't too rich is suitable. Suitable for a range of habitats and growing conditions, this tough species tolerates salt and drought. This slow growing shrub or tree needs full sun. Since the type with silvery leaves tends to grow larger, give them plenty of room.




Related Articles
Editor's Picks Articles
Top Ten Articles
Previous Features
Site Map





Content copyright © 2018 by Connie Krochmal. All rights reserved.
This content was written by Connie Krochmal. If you wish to use this content in any manner, you need written permission. Contact Connie Krochmal for details.