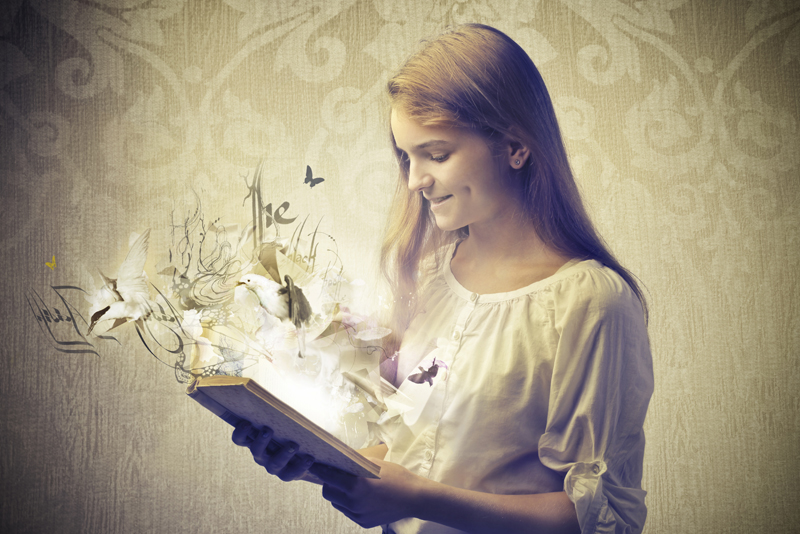 This story of
Seabiscuit
is from Laura Hillenbrand's factual book about an insignificant racehorse who becomes legendary as a national hero, and about the lives he touches (and knits together) along the way.
The film, directed by Gary Ross, is gripping. Although it is quite long (over two hours) and does take some time to develop the story, it tells a great story of the hopes, passions, and dreams of people during the doom and gloom of the Great Depression.
From a Self Development point of view, there is much to enjoy about it. Take as just one example, the personal growth of the characters. The jockey (already blind in one eye) has a riding accident causing multiple leg fractures and is told he will never ride again. Yet through sheer determination he gets back on that horse using a contraption that allows him to take some weight on his legs again. In essence, it is an exhilarating story of making a comeback every time you fall, in the broadest possible sense of the word 'fall'.
Along the lines of Personal Development the film has much to offer on life's many important lessons such as:
* the restoration of broken lives
* the undying love for one's passions
* the importance of following one's dreams
* the exhilaration of being able to get back up each time you fall
There are sterling performances from the three characters the story focuses on who saw the famed horse to victory:
* Chris Cooper –
the trainer with an intriguing air
* Tobey Maguire –
Seabiscuit's partially blind and fiery jockey
* Jeff Bridges –
the resourceful owner still grieving from significant personal loss
The supporting cast also gives some outstanding performances, such as Elizabeth Banks (like Tobey Maguire, of Spider-Man fame), Gary Stevens, and William H Macey. These very different characters brought together by fate develop a deep bond between themselves which culminates in
Seabiscuit
being taken to various victories.
The beauty of the cinematography is down to details such as the intertwining of black-and-white film with colour, the thrilling physical movement, the concentration on facial expressions, and the script. Although the script has some cringing clichés there are also gems such as:
*
"Every horse is good for something."
*
(Pointing to the heart) "The desire to win is not in his legs; it's in here."
*
"You don't throw your whole life away just because you're banged up a little."
I also particularly like the:
* Craftsmanship of the sets and costumes
* Photography which is beautifully composed
* Filming of the actual racing which is very thrilling
* Clever use of lighting which adds to the drama of the storyline
* Music and the sound mixing which complements the film wonderfully
Seabiscuit
is most certainly not just for horseracing fans or people who love horses. It is far more than just a film about a horse. It is at its core about self growth, self empowerment, emotional health, and emotional wealth. It is a great Hollywood film, entertaining to the widest audience including horse enthusiasts and families.
In a nutshell Seabiscuit is the story of people who have lost their way yet come out the other end with continued hope, joy and an undying passion for following their dreams.
The music is orchestrated by Randy Newman (also known for Toy Story, A Bug's Life, James and the Giant Peach, Monsters Inc) and plays a huge role in the overall success of the film with its dramatic and gripping nuances. You can access this music here:
UK –
Seabiscuit
Non-UK –
Seabiscuit
If you wish to read more about the film or to buy the DVD, just click the direct link to Amazon.com or Amazon.co.uk below:
(Disclosure: The reviewer bought this DVD from a retail outlet. She is a participant in the Amazon EU Associates Programme)
To receive further articles do visit the 'FREE Self Development Newsletter' link below. For my Background, Passions and why I write articles like these, see:
Dr JOY Madden
You Should Also Read:
Dr JOY Madden
FREE Self Development Newsletter
Other SELF DEVELOPMENT Articles


Related Articles
Editor's Picks Articles
Top Ten Articles
Previous Features
Site Map



Follow @WorkwithJOY
Tweet



Content copyright © 2022 by Dr JOY Madden. All rights reserved.
This content was written by Dr JOY Madden. If you wish to use this content in any manner, you need written permission. Contact Dr JOY Madden for details.