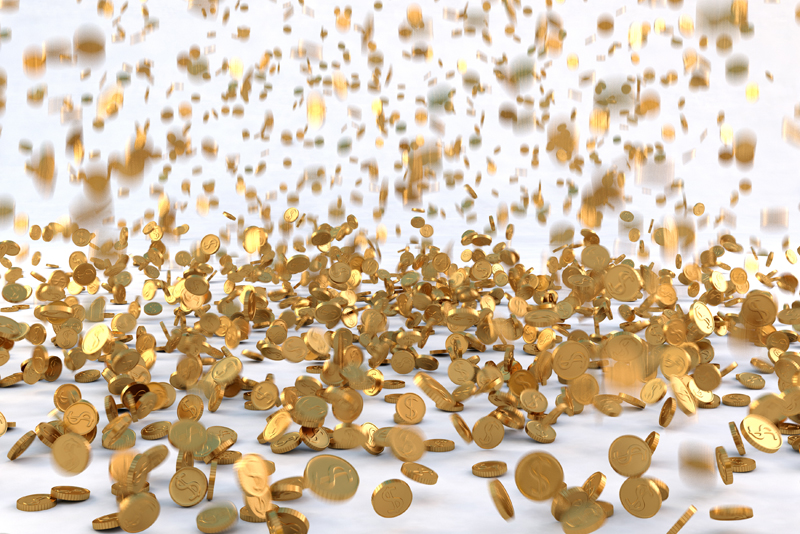 The health of the bullion and bullion related sectors of the coin market is rather precarious. Silver is of the more immediate concern as it is trading near the bottom of its recent range. Gold remains reasonably steady. The same cannot be said for the scarce-to-rare coin market.

Here primarily through large public auctions many top-of-the-line coins are selling for strong prices. serious collectors are competing against both investors and dealers for coins that in many cases were closeted away for years when prices weren't as attractive as they are now.

In the middle is the recently invented market of third-party certified coins that are accompanied by either someone's autograph or information declaring the coin to be a "first strike." The expectation of individuals purchasing these first strike coins appears to be that the coins should be superior in quality to later strikes simply because the coinage die hasn't been used very much.

The expectation is in buying is that the first strike is of a better quality. However if non-first strikes are designated MS-70or PR-70, the same quality should exist regardless of whether the coin is graded "first strike." The market for autographed encapsulations is questionable at best.
At the moment there is money to be made. But will dealers hesitate to purchase such encapsulations from collectors later? Coin investors are serious buyers in the current market, but may have may concerns depending on the tax treatment they expect on their long-term profits.

Supply apparently outstrips demand for common coins. Dealers are reporting difficulty in stocking scarce-to-rare coins. This means that the number of active collectors is still lower than it has been historically. This would suggest the value of better coins is being impacted by the economy, while modest collectible coins depend on their intrinsic value.

Gold Standing Liberty quarters appear on the second page of Mint Statistics for the first time. They go on the board with sales of 53,378. This is far short of the 100,000 available. As if in sympathy, the sales total for the gold Mercury dims after being quiet for a few weeks moves down by 10 to 116,096. While we are discussing minus signs, the silver Liberty medals dropped a touch themselves.

The "S" medal went down by one and the "W" by two to 12,200 and 2,201, respectively. Silver bullion American Eagles seem to be waking up. Authorized Purchasers grabbed up 640,000 over the last few weeks to bring the running September total to 950,000.



Related Articles
Editor's Picks Articles
Top Ten Articles
Previous Features
Site Map





Content copyright © 2021 by Gary Eggleston. All rights reserved.
This content was written by Gary Eggleston. If you wish to use this content in any manner, you need written permission. Contact Gary Eggleston for details.