Pennsylvania Dutch Pie Recipes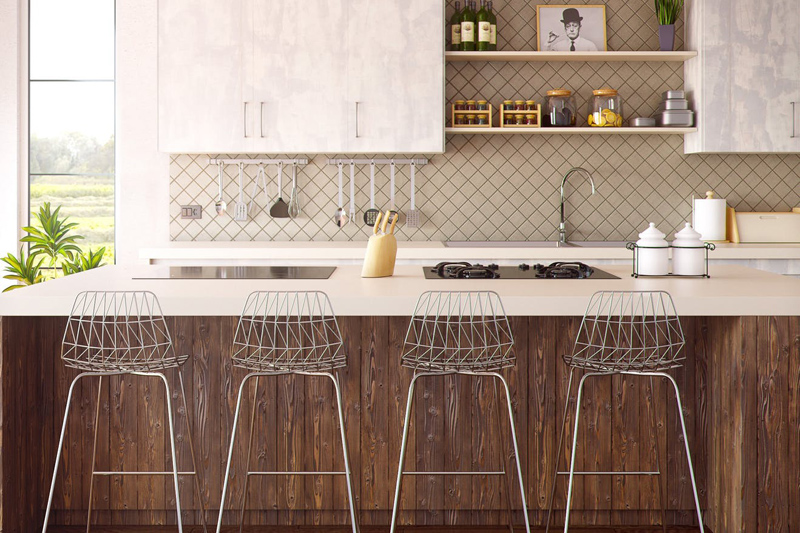 No Pennsylvania Dutch meal would be complete without delectable desserts. Family gatherings often have a variety of end of the meal treats. There's fruit desserts, creamy puddings, cakes, plus pies, pies and more pies.

Keeping with the tradition of using what's plentiful, fruit and berry pies are often a late spring or summertime dessert. Custard pies, known simply as cherry custard or cheese custard, are year' round dessert favorites.
Another year' round favorite dessert and the most famous of all Pennsylvania Dutch pies is, of course, the Shoo-fly Pie, so-named because in years past, when pies were placed on window-sills to cool, housewives constantly had to 'shoo' away flies from their sweet and sticky pies. There are two kind of Shoo-fly pies - Plain Shoo-fly Pie and "Wet-Bottom" Shoo-fly Pie, by far the most popular kind.
This recipe is for the gooey, wet-bottom version.
1 cup flour
1-1/2 T. shortening (such as Crisco)
3/4 cup dark brown sugar - firmly packed
1 cup molasses or dark Karo syrup
1 egg - slightly beaten
3/4 cup hot water
1 tsp. baking soda, dissolved in 1/4 cup hot water (in addition to the 3/4 cup water)
Preparation -
Mix the flour, sugar and shortening together until crumbly. Measure 1/2 cup of this mixture and set it aside. (This will be used for the crumb topping.) Add the molasses, egg and baking soda/hot water mixture to the remaining flour mixture. Pour the batter into an unbaked deep dish 9" inch pie shell. Sprinkle the reserved 1/2 cup of crumbs over top. Bake in a preheated oven at 400º for 5 minutes. Reduce the oven temperature to 350º and bake for 30 more minutes. As the shoo-fly pie bakes, a gooey wet bottom will form in the pie crust, below the molasses crumb cake.
Click for a printer friendly recipe.
Click for pie crust recipes
---
The second recipe is for a less well-known cousin to the shoo-fly pie... another half-cake, half-pie creation. Like the Shoo-fly pie, Funny Cake is basically a cake surrounded by a pie crust. It also has a wet bottom. Shoo-Fly Pie has a sweet molasses bottom layer. Funny cake is a chocolate lover's delight ... the wet bottom is a layer of delectible chocolate goo!
Chocolate bottom

1 cup sugar
1/2 cup cocoa
3/4 cup water
1 tsp. vanilla

Cake layer


2 eggs
1-1/2 cups sugar
1/2 cup butter or margerine
2-1/2 cups flour
2 tsp. baking powder
1 cup milk
1 tsp. vanilla
3 unbaked 8-inch pie shells
Preparation -
Mix the first four ingredients together in a saucepan. Cook, stirring constantly just until boiling. Lower the heat and simmer gently for 2 to 3 minutes. Remove from heat and set aside. In a mixing bowl, mix the eggs, sugar and butter together. Beat for 2 to 3 minutes. Mix the flour and baking powder together in a bowl. Alternately add the flour/baking powder mixture and the milk to the egg mixture and beat well. Add the vanilla and mix well. Divide the batter in three, pouring it into the 3 unbaked pie shells. Pour the chocolate mixture over the batter in each of the pie shells. The chocolate mixture will be very runny but it will thicken and "sink" below the batter as it bakes. Bake in a preheated oven at 350º for 35 to 40 minutes or until the cake springs back when pressed gently in the center.
Click for a printer friendly version.
---
In the third recipe, for a custard pie known as simply as Cheese Custard, the addition of cottage cheese and beaten egg whites turns plain egg custard into a light, creamy, cheese temptation. It's also referred to as "cottage cheese pie" in some Pennsylvania Dutch cookbooks. Alternately, a graham cracker crust can be used instead of a regular pie crust. This recipe makes 2 - 8" to 9" custard pies.
1 - container (16oz.) small curd cottage cheese
1 cup sugar
3 T. flour
1/4 tsp. nutmeg
1/8 tsp. salt
1 tsp. lemon juice
3 eggs, separated
1-1/2 cups whole milk
1 can (12 oz.) evaporated milk
Pastry for 2 - 8" or 9" pie shells
cinnamon
Preparation -
Empty the cottage cheese into a colander or strainer to drain off the watery liquid for about an hour. Meanwhile, line 2 - 8" or 9" pie pans with pie dough; trim and flute the top edges. Mix the sugar, flour, nutmeg and salt together; set aside. Place the drained cottage cheese in a separate bowl. Add the lemon juice, egg yolks, milk, and evaporated milk. Combine the mixture with the dry ingredients and mix well. In a separate bowl, beat the egg whites until stiff. Fold the beaten egg whites into the batter. Pour the batter into 2 unbaked pie shells. Sprinkle very lightly with cinnamon. Bake in a preheated oven at 400º for 15 minutes. Reduce the oven temperature to 350º and bake for 25 more minutes or until a knife inserted in the center comes out clean. Cool on wire racks at room temperature, then chill in the refrigerator before serving.

Click for a printer friendly version.
---
The fourth recipe is for cherry custard pie. The basic egg custard recipe can also be used with blueberries or raspberries instead of cherries. For coconut custard pie, place a layer of coconut, about 1" to 1-1/2" deep, in the bottom of an unbaked pie shell, then follow this recipe, without the cherries.
sour cherries, 1 can (16 oz.) sour cherries or 2 cups pitted, fresh or frozen sour cherries
1 unbaked pie shell
2 cups milk
3 eggs
2 T. flour
1/2 cup sugar
1 tsp. vanilla
Preparation -
Drain the sour cherries thoroughly and place them in the bottom of the unbaked pie shell. Scald the milk. Beat the eggs lightly. In a mixing bowl, add the beaten eggs to the scalded milk. Mix the flour and sugar together in a separate bowl. Add the flour/sugar mixture to the milk/egg mixture and beat well. Stir in the vanilla. Pour the mixture into the unbaked pie shell over the cherries. Bake in a preheated oven at 400º for 35 to 40 minutes or until the custard is set in center. (A knife inserted in the center comes out clean.)

Click for a printer friendly version.
---
These odd names of some of these Pa. Dutch pies are almost as confusing as the idea that
the Pennsylvania Dutch are not really Dutch at all!
---
For more Pennsylvania Dutch style recipes, check out these cookbooks...
Lancaster County Cookbook
Residents of Lancaster County, Pennsylvania are famous for their Pennsylvania Dutch cooking. With Pepper Cabbage, Chicken Pot Pie, Creamed Celery, Apple Dumplines, Whoopie Pies, Funnel Cakes, and Shoofly Pie, this cookbook features their old-time, traditional recipes. Cooks from every corner of Lancaster County submitted their favorite family recipes to be included in this timeless collection. From their kitchens comes this compilation, filled with recipes which are easy to prepare and pleasant to the palate. A collection of essays also profiles particular Lancaster County villages and several sections of Lancaster City.
Pennsylvania Dutch Cook Book
The recipes in this book provide the tastes of Pennsylvania German culture and Pennsylvania Dutch cooking traditions. With over 350 recipes, it's an excellent introduction to every aspect of Pennsylvania Dutch cookery from appetizers to desserts.
You Should Also Read:
Simple Ingredients, Deliciously Prepared, Pennsylvania Dutch Style
Pennsylvania Dutch Favorites
Pie Crust Recipes


Related Articles
Editor's Picks Articles
Top Ten Articles
Previous Features
Site Map





Content copyright © 2022 by Sandy Moyer. All rights reserved.
This content was written by Sandy Moyer. If you wish to use this content in any manner, you need written permission. Contact Allyson Elizabeth D´Angelo for details.