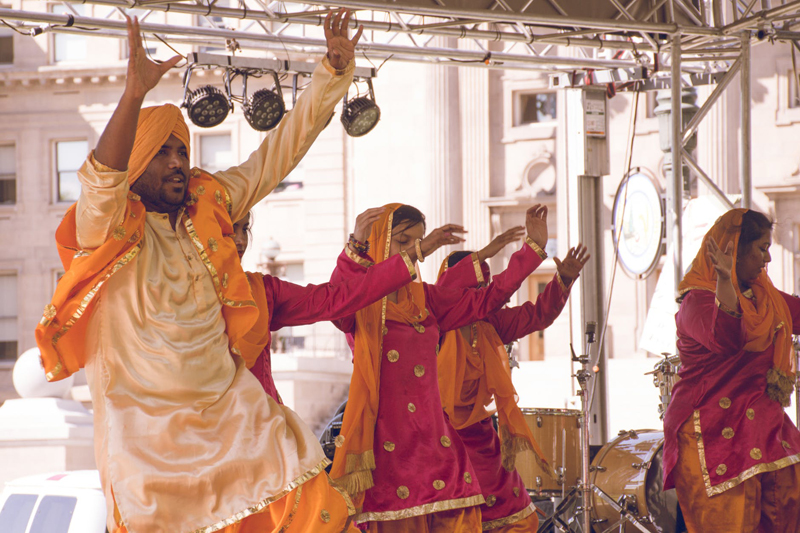 Autumn is the time to relax and to be around good company. Having a belly dance theme party will be a memorable occasion for you and your friends.

Of course you will need plenty of time to plan and send out your invitations to your guests. Since you are the hostess and belly dancer, you should make it known on the invitation that you will do a belly dance lesson. You can provide the hip scarves or you can suggest that they bring their own. Should the guests be required to bring their own, suggest places where they can purchase one for a reasonable price.

In most cities, the weather this time of year is warm (I was in D.C. last week and it was 86 degrees). They may want to wear a pair of yoga pants and a tank top to the party. Keep your house at a comfortable room temperature, so that there is no discomfort.

Decorating your place for the party can be fun. You can place your veils around your furniture, over a lamp, and around the floor. Make sure there is plenty of room to conduct your lesson. If you don't have much space, then you should do moves that are stationary and require little traveling. Now days, you can find Middle Eastern pillows just about anywhere. Place them in a circle on the floor, so that after your lesson, everyone can sit down, while each person takes a turn at belly dancing.

By now, you know that Middle Eastern food should be served at the party. Take into consideration that some of your guests may be vegetarian. If you want to keep it simple, make hummus bi tahina, which is a chickpea and sesame dip. Visit ummah.net for the full recipe. This wonderful and very nutritious dip can be served with pita bread. Just pita bread and the dip, a person gets their essential amino acid serving! The website also has recipes for Middle Eastern poultry, beef, and rice dishes.

A little activity that you can have your guests do, is make Middle Eastern pillows out of construction paper, glue and some cotton. Have some paper cut out in squares. Place ribbon, glitter, sequence, beads, and other items in the center. Each guest can design their own by first decorating their pillow on the outside and gluing three sides, allowing time for them to dry. They can then place some cotton inside and glue the remaining side. Everyone will get to see what each person designed. You can give a prize to the one you think is the best.

How you want things to happen at your party depends on you. If you want to do the lesson first, then the incentive is the meal that awaits them. On the other hand, the lesson after the meal is a good way to burn some calories. You may want the guests to eat while doing the pillow activity, followed by the belly dance lesson. It is up to you.

When all is said and done, you may want to end the party by having the guests sit in a circle and talk about sensuality and the beauty of it. You can ask the guests to share their thoughts on it and suggest ways in which they can heighten their sensuality.

As guests leave, make sure to thank them for coming and let them know that you plan to do it again.



Editor's Picks Articles
Top Ten Articles
Previous Features
Site Map





Content copyright © 2019 by Ronnette Ramirez. All rights reserved.
This content was written by Ronnette Ramirez. If you wish to use this content in any manner, you need written permission. Contact Ronnette Ramirez for details.