Whisky Festival of Noord Netherlands - The Whisky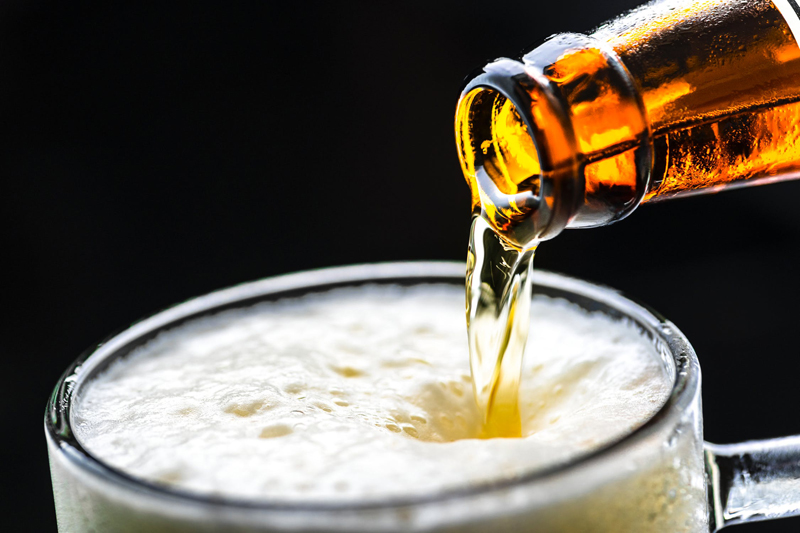 The landscape on the road to Groningen seared itself into my brain, laying long and flat in a patchwork of reflective canals, thatched-roof houses, grape hyacinths peeking through the soil, and clouds hanging low in the sky. For this Beer Fox from the rolling hills of Pennsylvania, looking at the farthest edge of the earth was appealing. As we entered the city, cobblestoned sidewalks paralleled bike-paths filled with people. Storefronts boasted Sissy Boy Fashions, select spirits at Barrique, and wheels of Frisian Clove Cheese. It was a feast for the eyes, a cross between modern architecture and buildings that had withstood the scars of age, including two World Wars. It seemed an appropriate location for the Whisky Festival of Northern Netherlands, 120 miles northeast of the larger cities of Amsterdam and Utrecht, in a bustling university city that embraced the arts.


Der Aa-kerk, a seven-century old church currently used for business and cultural functions, displayed its Gothic character at first sighting. Aromas of single malts and Belgian chocolate mingled with stone and after-shave in the main hall of the church. A lower ledge, 12 feet above our heads, flickered with the light of several hundred votive candles around the perimeter of the room, while the murmur of voices, mostly male, echoed gently through the cavernous space.

Culinary journalist Martine Nouet had offered me her assistance in whisky tasting, anxious to share her years of experience. Martine, a French author who recently moved to Islay in Scotland, writes exclusively about food and spirits. She was a contributor to Michael Jackson's Whiskey: The Definitive World Guide, for which Jackson won a James Beard Award in 2006. Between her orchestration of whisky dinners and travel to distilleries, she serves as editorial consultant to Whisky Magazine France and as a regular contributor to Whisky Magazine. She is author of Les Routes du Malt, guiding the reader through pleasures of the senses with a taste of Scotland and its majestic, savage landscape. This Queen of the Still is intimately familiar with the great castles - those of Macallan and Glenfarclas, Glenmorangie and Lagavulin Eand has a superior understanding of the delicate impurities and processes that add flavor and aroma to world-class whisky. Throughout Martine's two-day festival appearance, we amassed a volume of whisky notes. I will share but a few, and encourage your own discovery of this noble king oEdrinks.


Berry Brothers & Rudd boasts an extensive collection of its own label bottlings, rare offerings of single malts, vatted malts and grain whisky of grand stature. So seasoned are these connoisseurs, that Berry Brother's Doug McIvor created the Michael Jackson Special Blend from the opened bottles of the whisky authority's exclusive collection. Only 1,000 bottles were released, first available during Whisky Live London in February, 2009.

Berry's Own Selection 1994 Craigellachie Speyside weighs-in at 57.4% ABV. On the skin, it releases its burning fire. On the palate, a light malty sweetness blends with mint and light peat in the finish.

Old Strathmill 1974 is a rare bottling, available for those who wish to pay the 160€ price tag. Crafted at the Strathmill Distillery in Keith, Bannfshire, and bottled in 2007, the complexity of the product is unparalleled: fading roses, layers of earth, bread with primary aromas of unbaked yeast, followed by secondary aromas of gently baked challah, a mixture of garden herbs and flowers, and 46% ABV.

BenRaich 16 year old is a single malt from Speyside in the Highlands region. The distillery has its own floor maltings (currently maintained, although no longer used), with a traditional mash tun and onion-shaped stills. This particular single malt earned a 9.25 rating in Whisky Magazine, with its Sauterne-wood finish. It is juicy, like a layer of ozone after a Spring rainstorm, maintaining the character of the distillery in its malt and fruit profile. Such an exquisite gem would pair well with a tender, honeyed loin of lamb and stuffing. Add fruit, hazelnuts, and glazed carrots, with bold spices of ginger, pepper and chutney with lots of heat.

Glen Grant Single Malt Scotch 10 year old stands with visceral character amidst an aura of fresh hay and honey. With nuances of fresh anise and malt, it is the virgin that broke Michael Jackson's whisky celibacy so many years ago. Distilled in high slender stills, it is a good aperitif with a short finish. It pairs well with cheese and crackers, and light easy snack foods.


The Balvenie 21 year old glistens like sandalwood, releasing the mind with wild imaginings. The Balvenie Malt Master David Stewart crafted this lovely beauty with voluptuous charm, finished in port wood. If you close your eyes, you can feel the rustling of her red dress, while shadows fleck across her reddish amber eyes. At only 40% ABV, the satiny flavors of toffee, cream and marzipan caress the tongue.

The Glenrothes whisky Ambassadors Dennis Hendricks and Jan Iedema were anxious to share their most flavorful selections. The Glenrothes Select Reserve Single Malt is wrapped in elegance, with a nose of oranges, plums and exotic spices. Hints of oak and vanilla linger with maltiness and finish long and spicy.

Dennis next introduced us to The Glenrothes seasonal vintages Efour versatile selections, each with its own distinctive profile. Our Spring dram is Vintage 1994, very citrusy with the character of an aperitif. With this lady, maturity comes before age, and serves as a delicately light mood enhancer.

Summer is brought to life with Vintage 1991, designed with water taken from the Ardcanny and Lady's Well springs near the distillery. Vatted by Malt Master John Ramsay, the flavors are of citrus, lemon zest and light breadiness. This vintage would pair well with fish and coconut milk, and would parallel the soft flavors imparted by Spanish or American oak.

Vintage 1985 is an adept Autumn drinker, with sweeter malt and the spiciness of autumn leaves. Licorice root, oak, and a touch of citrus and nuts emerges from the background. You could imagine fresh oysters with this Vintage lady poured over them.

Winter Vintage 1978 is a 30 year old with limited availability, voted the "best Speyside Single MaltEin the World Whiskies Awards 2008 in Whisky Magazine. Even at $473 per bottle, it is nearly sold out. This "blenders secretEreminds me of aristocratic men, strictly male in its caramel maltiness, vanilla, leather, and intense spice. This bottling is packaged in a copper and oak frame, highlighting its distinctive quality.


As a final highlight, Bushmills from Northern Ireland may very well be the oldest distillery in the world, as some claim, and it is certainly the oldest distillery in Ireland. Historical references point to the issuance of a license to distill in Antrim in 1608. On the basis of deductive reasoning, Bushmills has just celebrated its 400th Anniversary in the region. They produce Black Bush as their signature blend, a beautiful bouquet with firm malt character.

Bushmills 10 year old is delicate, soft, and fruity. Its body is that of pale straw, and is triple distilled in pot stills, but produces Irish Malt Whiskey, not Pot Still Whiskey. A fresh-cut meadow aroma, light and perfumy, merges with passion fruit from casking in Bourbon wood. This flavorful drinker would emerge soft and dry when served with smoked salmon.

Bushmills 16 year old is matured in three casks: bourbon, oloroso sherry cask, and finally, recasked in port pipes. This imparts much more intense passion-fruit notes, with prominent sherry and a hint of chocolate. Smoke lays light and soft. The finish is fruity and dry.

My most lasting impressions linger in the gap between whiskey and beer: both made of grain, both fermented product, but with whiskey celebrating the delicate impurities, while beer banishes them as flaws. Styles exist in both genres. Although many brewers criticize the beer-judging process for its adherence to style, the whiskey world may actually lean harder on style, as they trace terroir, barrel style, and expression among the highest critical factors.

For more on the Festival: Whisky Festival of Noord Netherlands - Beer Notes

Cheers!

Photos (from top): Whisky Authors Dave Broom, Martine Nouet, and Ulf Buxrud; Michael Jackson Special Blend; The Glenlivet; Last Chance to Taste a Legend
 
You Should Also Read:
Whisky Festival of Noord Netherlands - Beer Notes
Developing the Sense of Aroma
Terroir and Beer


Related Articles
Editor's Picks Articles
Top Ten Articles
Previous Features
Site Map





Content copyright © 2022 by Carolyn Smagalski. All rights reserved.
This content was written by Carolyn Smagalski. If you wish to use this content in any manner, you need written permission. Contact Carolyn Smagalski for details.