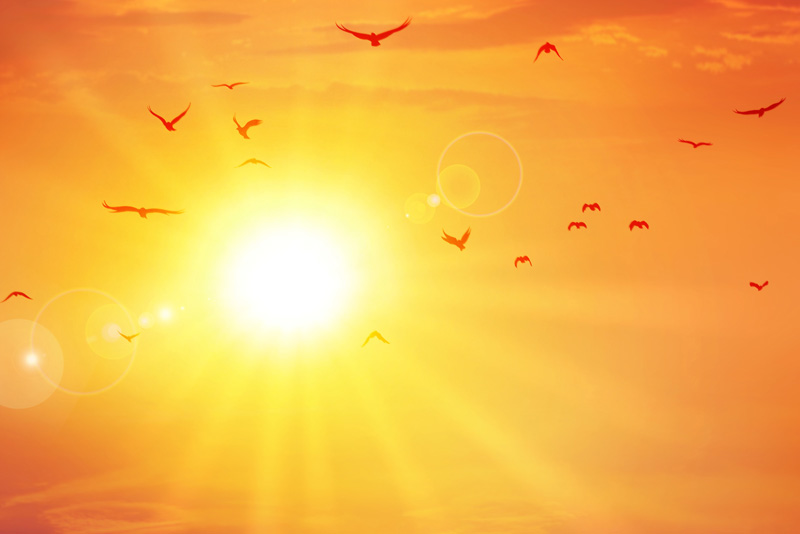 What does salvation mean to you? What does it mean to be forgiven for all mistakes, indiscretions and offences for all time?
In the Bible there is a parable commonly referred to as "The Lost Son." Jesus told this parable in a gathering of tax collectors and Pharisees. The Pharisees weren't happy that Jesus was sharing His teaching with the tax collectors. Such men were well known as sinners. The Pharisees, on the other hand were known as the godly men and were well respected. They knew God's law and made it a point to keep all of it.
The parable is found in Luke 15:11-32 and tells of a Jewish man with two sons. The younger son took his share of his father's wealth and went out on his own. He wanted to be in control his own life, answering only to himself. He went off and had fun doing exactly as he pleased. It wasn't long before he had wasted all of his money. There was a famine in the land and he had to go to work for a pig farmer. We should remember that Jews had nothing to do with pigs. The pig farmer would have been a Gentile. It was an indignity for the young man to work for the Gentile and even more so to work with unclean animals. However, this young man was about to hit bottom. He was hungry and even wished that he could eat the food that was provided for the pigs. It was in these humiliating circumstances that he decided to return to his father's home. He would plead for the job of a hired man because he knew that he was no longer worthy of being called a son.
As the young man headed back to his country he must have been surprised to see his father running toward him even while he was still a long way from home. His father must have been keeping a vigil watching for his son's return. He was barely given time to confess his unworthiness before his father hugged and kissed him, gave him gifts and provided a feast to celebrate his return.
What a great picture of our Heavenly Father waiting for us and welcoming us home when we finally repent and return to Him. But there is more to the parable that Jesus told.
While the feast was in progress the older brother returned from working in the fields. When he was told about the feast given for his younger sibling, he became angry and refused to attend the festivities. He had worked for his father for years and had never disobeyed, yet he had no celebration. His father reminded him how he had always had access to his father's blessings, but his younger brother had been lost to them and now was found. It had been as though he was dead and now was alive again.
In this parable, the father represents our Heavenly Father. The younger brother represents the sinner who turns away from God and goes his own way, living by his own rules. He soon learns that there were blessings and safety in his Father's house, but the most important blessing was his Father's complete love and forgiveness of all past offenses.
The older brother represents the Pharisee. He thought that his work earned him a place in the Father's heart but showed no compassion for the sinner who recognized his need for forgiveness. If the older brother or the Pharisee had been a true son, he would have been rejoicing with the Father that one who was lost was now found.
Luke 15:7 "… there will be more rejoicing in heaven over one sinner who repents than over ninety nine righteous persons who do not need to repent."
Have you wasted the Father's blessings?
Do you feel that you are more worthy of God's love because of your years of faithfulness?
What does it mean to you to know that, when you received Christ, God gave a feast in your honor?
Discuss this article in the Christian Living Forum
.

A Walk With the Women of the Bible
EBook by Lynne Chapman
Join me in getting to know some amazing women of the Bible
while we extract valuable insights and lessons from their lives.

Names of God Ebook
Almighty God. The Creator of heaven and earth.
Our God is given names in Scripture that describe the characteristics of His personality.
Get to know God through the names given Him in Scripture.
You Should Also Read:
Eight Things That God Loves
Hell - A Scary Place
Living a Holy Life


Related Articles
Editor's Picks Articles
Top Ten Articles
Previous Features
Site Map



Follow @LynneChapman
Tweet





Content copyright © 2021 by Lynne Chapman. All rights reserved.
This content was written by Lynne Chapman. If you wish to use this content in any manner, you need written permission. Contact Lynne Chapman for details.