Product Review – Craft Caravan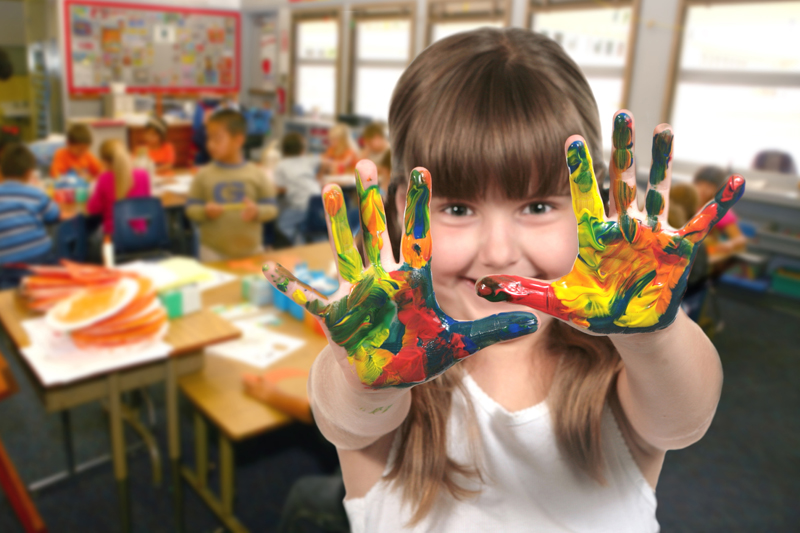 I recently had the delightful opportunity to try out a product and service called Craft Caravan. Craft Caravan is designed specifically for young children and provides card making kits and craft club projects. The card making kits provide materials to make eight cards and "Kids Craft Club" members receive an envelope of craft supplies, project instructions and fact sheets every month. Keri Zingle explains this business was launched in September 2007 and she wanted to make it easy for parents and kids to have fun, hands-on activities available right in their own homes. I was offered the chance to try her product and accepted.

The lovely, green shiny package arrived quickly in the mail. My eight year old daughter was eyeing this up as I opened things that day. Once I saw the return address, I handed her the envelope and told her she could open it. She was very excited by the All Occasion Card Kit she received. She took the time to look through the stickers, glitter glue stick, paper and foam embellishments and cards with matching envelopes to decide what she wanted to do.

Since she was so excited, she immediately decided to make a card for someone she has not seen for a while. She did this with no help and enjoyed her final creation-to the point I had no peace until the envelope was addressed and a stamp put onto it! She eagerly awaited the mailman's arrival to mail her card. She then proceeded to make another, but this time did ask for a small amount of creative input. Currently, she is working on her third card, all without any prompting from me. The only thing she asked was whose birthday was next so she could send them a card.

Considering my daughter's reaction, I would not hesitate to recommend you take a look at Craft Caravan and consider ordering from this company. There are a variety of card making kits available, such as "Happy Birthday", "Thank You" and "Anytime" (the one we requested and received). There will soon be other kits available. Seasonal items are also available. If you order the craft kits, each kit comes with complete craft supplies, illustrated instructions and fun facts sheets for the kids. The Kids Craft Club starts at $9.99 per month and the Card Making Kits start at $11.99.

If you do stop by the Craft Caravan website and/or order from this company, please let me know how your experience was by stopping by the forum and sharing your thoughts. It is always great to hear from you.


Related Articles
Editor's Picks Articles
Top Ten Articles
Previous Features
Site Map





Content copyright © 2021 by Deborah L. Kompare. All rights reserved.
This content was written by Deborah L. Kompare. If you wish to use this content in any manner, you need written permission. Contact Launa Stout for details.