Down Syndrome and Spinal Concerns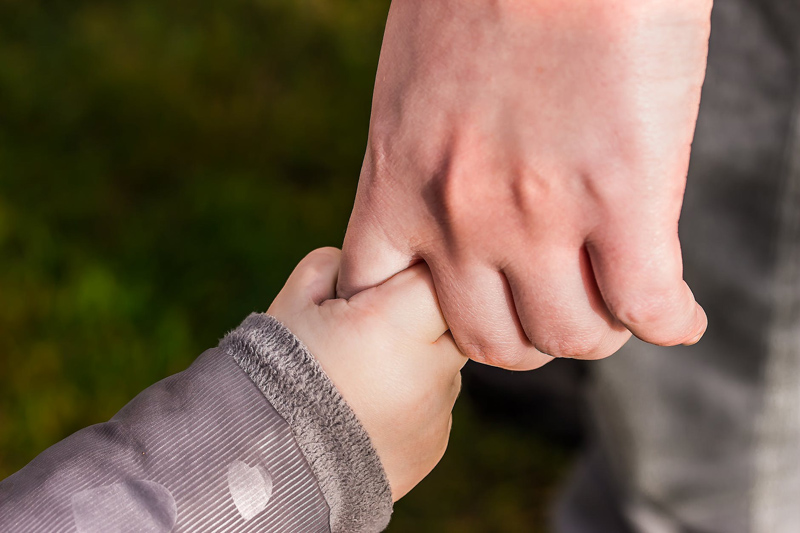 The Down Syndrome Medical Interest Group (DSMIG) published an updated revision for Cervical Spine Instability (CSI) Guideline July of 2011. Families will want to provide medical professionals, schools, and sports organizations with a copy of the preliminary note outlining the changes, as well as the evidence based guidelines referred to in the note.
Children with Down syndrome have been evaluated for the cervical spine disorder atlantoaxial subluxation for more than 30 years. The 1996 evidence based guidelines for doctors were expanded to refer to cranial-vertibral instability and spinal instabilities including occipito-atlanto deterioration.
Originally, it was recommended that every child with Down syndrome have radiological screening (X-Rays) due to the consequences of the very serious although uncommon condition of atlanto-axial instability that could be caused by participation in certain activities and sports like gymnastics and trampolining. In the mid-90's the screening recommendation was dropped for those who do not show symptoms because the X-Ray has no 'predictive validity' although anesthesiologists and recovery room staff should be alerted to the possibility of a spinal instability in any person with Down syndrome who undergoes surgery or is injured in a traffic accident.
The 2011 update adds urgent recommendation for immediate and thorough evaluation of those who do have symptoms. There are additional concerns that premature degenerative changes including spinal cord compression increase risks in later years. Individuals of any age who have physical, neurological or radiological evidence of spinal instabilities should be immediately referred to a specialist center.
Warning symptoms remain the same and are listed in the DSMIG preliminary note on the CSI Guideline revision: neck pain; abnormal head posture; torticollis; reduced neck movements; deterioration of gait or frequent falls; increasing fatigability on walking; or deterioration of manipulative skills. The 1996 update describes pain behind the ear, and deterioration of bowel or bladder control as symptoms.
Torticollis refers to a twisted and tilted neck with the head tipped to one side and the chin turned to the other. I was alarmed when I first read of this condition as a symptom because my son had a head tilt in snapshots throughout his childhood. An x-ray showed no atlanto-axial instability.
The DSMIG note also emphasizes previous findings that participation in sports does not increase the risk of cervical spine injury in children, teens or adults with Down syndrome who do not have symptoms any more than for the general population. Of course, following established guidelines for safety in specialized sports are important for every participant. Being physically active is slightly important for our sons and daughters with Down syndrome than for their mainstream peers, and participation in sports has lifelong social and recreational benefits.
An additional caution included in the preliminary note on CSI guideline revisions is the experience surgeons have with patients who have Down syndrome and cervical spine disorders, even though they may have required expertise with current surgical techniques; and a center with knowledge of diagnosis and treatment of CSO and the acute and chronic neurological problems that may be caused by cervical spine disorders.
Atlantoaxial Instability in Down Syndrome - 2016
https://emedicine.medscape.com/article/1180354-overview#a1
Atlantoaxial Instability & Down Syndrome NDSS
https://www.ndss.org/Resources/Health-Care/Associated-Conditions/Atlantoaxial-Instability-Down-Syndrome/
Cervical spine abnormalities associated with Down syndrome
https://www.ncbi.nlm.nih.gov/pmc/articles/PMC2532127/
2011 AAP update: Guidance on caring for children with Down syndrome - increased risk of atlantoaxial instability https://www.aappublications.org/content/early/2011/07/25/aapnews.20110725-3
Down Syndrome Medical Interest Group (DSMIG) links:
DSMIG preliminary note on the CSI Guideline revision
https://dsmig-usa.wildapricot.org/page-1758503
DSMIG 1996 evidence based guidelines on cervical spine disorders
https://www.dsmig.org.uk/information-resources/guidance-for-essential-medical-surveillance/
British Gymnastics Atlanto-Axial Screening Information
Gymnastics and Trampolining
https://www.dsmig.org.uk/library/articles/guideline-cervsp-4.pdf
A strong warning from the mom of a child with a late diagnosis of Atlantoaxial Instability (AAI) and Atlanto-Occipital Instability (AOI):
Down Syndrome and AAI/AOI and the AAP
https://www.myspecialks.com/2011/08/down-syndrome-and-aaiaoi-and-aap.html
"You need to demand that your child have this x-ray done around age 3... you need to emphasize that they write on the order to do "flexion and extension views" because many x-ray labs do these x-rays incorrectly. Before your child gets on a trampoline, before they get on a horse, before they climb into a bounce house, before they join that gymnastics or tumbling team, before they have ANY surgery requiring intubation, please get that x-ray done."
Article on AAI from Voice, the journal of Down Syndrome Australia
Jackie Softly
https://tinyurl.com/qxaplnh
007_SoftlyandHodson AAI lay article.pdf
Preview
https://tinyurl.com/jwzpams
Browse at your public library, local bookstore or online retailer for books like:
Down Syndrome: Visions for the 21st Century
and
A Parent's Guide to Down Syndrome : Toward a Brighter Future, Revised Edition
.
You Should Also Read:
Celiac Disease and Down Syndrome
Down Syndrome and Diabetes Dual Diagnosis
Patient Advocacy for Children in Hospitals


Related Articles
Editor's Picks Articles
Top Ten Articles
Previous Features
Site Map



Follow @DownSynAdvocacy
Tweet





Content copyright © 2021 by Pamela Wilson. All rights reserved.
This content was written by Pamela Wilson. If you wish to use this content in any manner, you need written permission. Contact Pamela Wilson for details.