Volunteer Positions for RVers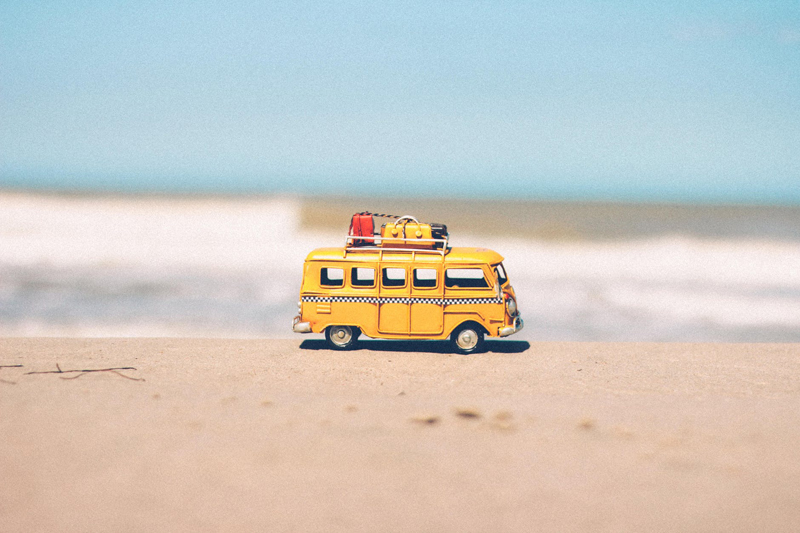 I'll be the first to admit that wandering around aimlessly, going wherever and whenever you want in your RV travels is really appealing. But after awhile, even the most committed drifters can get a feeling that their life is missing something—oftentimes that something is a purpose. When that happens, it's time to pitch in and see where we can be of service. Opportunities abound for RVers seeking ways to help their fellow humans, animal friends, and the planet. Wonderful things can happen when RVers match their passion for RVing with their enthusiasm for helping others.

Campground hosting
One of the most obvious ways for an RVer to be of service is volunteering in places they would naturally be visiting anyway—campgrounds! Volunteer campground hosting positions are available year-round. In most cases, the volunteers exchange work hours for site hookups in a state, county or national park. However, some positions do have monetary compensation. Campground hosting opportunities are great for RVers because they can be short-term commitments (averaging 1-3 months) and the parks are equipped to handle RV parking needs. Jobs could include selling firewood, cleaning campsites, trash removal, light groundskeeping, and bathroom maintenance. If campground hosting isn't your thing though, there are still plenty of opportunities to work within the park system. Oftentimes there are positions in maintenance, concessions, and visitor's centers to name just a few.

Hook up with Good Sam
If you are a Good Sam Club member, you can visit their website to check on the wide variety of volunteer positions available through the club. For instance, the Good Sam Club can match their members with volunteer positions for Hole in the Wall Camps. These camps, founded by late actor and philanthropist Paul Newman, provide safe and fun summer camp experiences for seriously ill children. Whether you want to be a local contact for fellow Good Sam members traveling to your area, or delve into something a little more physical like the Adopt-A-Park and Adopt-A-Highway programs, there's guaranteed to be a position for you.

Clean up the earth
There are so many ways RVers can help take care of Mother Earth. Take your own initiative and do a little beach clean-up or bring a bag with you on your next walk and pick up debris as you get some fresh air and exercise. Interested in working with others? You could hook up with an organization like SOLV that brings together volunteers for events like invasive plant pulls, waterway cleanups, and habitat restorations.

Build a habitat
Are you good with a hammer and nail? Spent a lot of time installing carpets or roofing? Got a background in construction? Then Habitat for Humanity's RV Care-A-Vanners might be right up your alley. The RV Care-A-Vanners is a volunteer program that matches participants with teams of other RVers to help build homes for families in need. Each project commitment averages around two weeks and positions are available all over the U.S.

Online volunteering
Not in the mood to stay in one place but still want to be of service? Then volunteer "on the go." Web design wizards, graphic artists, writers, bloggers, database administrators, and marketing gurus can all assist from wherever they happen to be parked. Oftentimes, small non-profits don't have the resources available to them for much-needed areas—like their online presence, marketing and public relations. If your favorite charity's website looks like it was designed in 1995, it's time for fresh look. You can do them a huge service by redesigning their website. Not only will you save them money that can be used to help those they serve, you'll also help improve their image which can translate into more dollars coming their way.

Assist our furry friends
Animal shelters and sanctuaries are great places for animal-loving RVers to extend a helping hand. It takes a lot of human power just to run these places. At a shelter, you could play with the new kittens and help clean their cages, or make some new best friends by being a morning dog walker. At a sanctuary, you could really get some good exercise while cleaning out the chicken coops or feeding the pigs. Many sanctuaries either have RV parks nearby or can let you boondock on their property for free.

Spread the wealth
Perhaps you just can't decide where to pitch in. No worries, you can just spread the wealth between several places. Pick a few local charities you would like to assist and put together a care package for them. You can find out what is on their needs list by calling them or visiting their websites. Then go shopping. Whether it's 10 bags of dog food for a struggling animal shelter, or a week's supply of paper towels, shampoo and conditioner at a homeless shelter, your gifts will be greatly appreciated by those organizations who receive them. You'll feel like Santa Claus no matter what time of year it is!

And never forget that cash is always a welcome addition to any cause. Whether you're dropping a few dollars into the donation bucket at a living history museum, or writing out your annual check to your favorite charities, every little bit counts. And when it's time for you to be a drifter again, you can drift off in the afterglow of your recent philanthropic ventures.



Related Articles
Editor's Picks Articles
Top Ten Articles
Previous Features
Site Map





Content copyright © 2023 by Erin Floresca. All rights reserved.
This content was written by Erin Floresca. If you wish to use this content in any manner, you need written permission. Contact Erin Lehn for details.