Stress & Journaling Go Hand in Hand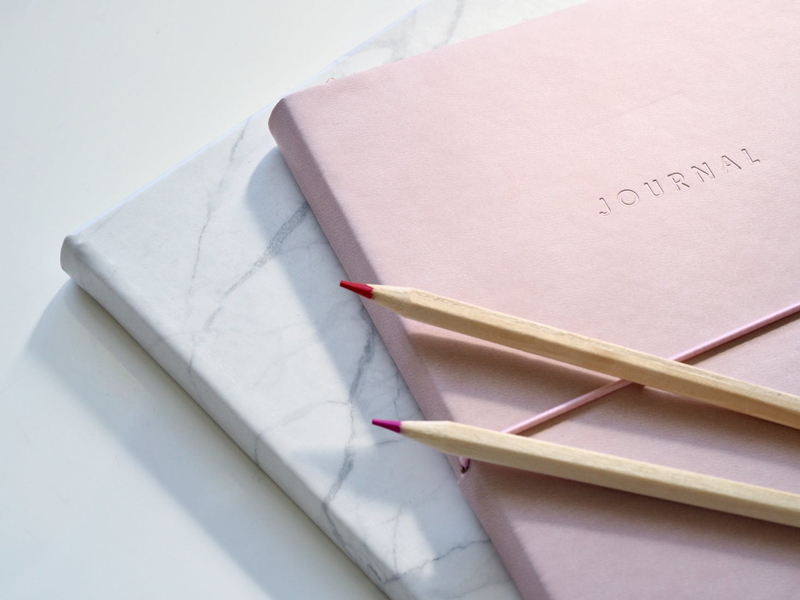 Stress and journaling go hand in hand. Clarifying thoughts and feelings when the world around seems to be caving in saves sanity and so journaling can be considered stress management.

Proven benefits of journaling have been scientifically documented and are very interesting.

1 ~ It has been found that those who journal decrease symptoms of asthma and arthritis.
2 ~ Since thoughts and emotions are clarified journaling improves ones cognitive functioning.
3 ~ Journaling strengthens the immune system thus preventing a host of illnesses.
4 ~ But the most powerful scientifically proven benefit of journaling is counteracting many negative effects stress brings to us.

So let us look at journaling as a stress management tool. Journaling is not just a diary of events but a book that explores feelings surrounding events in one's life. For journaling to be a stress management tool one must decide to write in detail feelings and thoughts surrounding the stressful event or time. Let us look at several stress triggers we all have in life.

Stress from Personal Relationships

Personal relationships are the number one trigger for stress. Either we want a relationship or we want out of a relationship. Relationships are positive or negative. Relationships effect every aspect of our life and they are varied in type. Stress has the potential of coming each day in varying degrees of potency. Journaling in detail about how you felt. . .not how bad the other person was. . .is the key. Learn to detail and work through your feelings and you will find the balance relationships can give.

Stress from Outside Events

Stress does not always involve personal relationships. It can involve business related events or events out our control, like 9/11. When stress is brought on by non relational events it can be a good problem solving tool. Writing out the problem or stress trigger on paper helps alleviate the fear often associated with stress while bringing into focus solutions.

Stress from Traumatic Events

Stress can also come by way of traumatic events. One must learn to process traumatic events completely so that all fear and anxiety can be identified and moved through. God promises to the believer that nothing in our life is more than we can handle and journaling these traumatic events reminds us that He is in control and love us.

Stress from Other Sources

Stress management can be found in other ways such as exercise but journaling is less time intensive and less expensive. One needs only a pen and paper, or if you prefer a computer. Journaling does not release tension from your body as exercise does, however, it will give you a different perspective allowing exercise to be used for exercise.

This week you may consider your stress level. Did you stop and journal? Or did you let the situation boil inside of you? Start today journaling through stress points in your life.


Related Articles
Editor's Picks Articles
Top Ten Articles
Previous Features
Site Map





Content copyright © 2021 by Kathy Garcia. All rights reserved.
This content was written by Kathy Garcia. If you wish to use this content in any manner, you need written permission. Contact Kathy Garcia for details.