Valentine's Day - Genealogy Style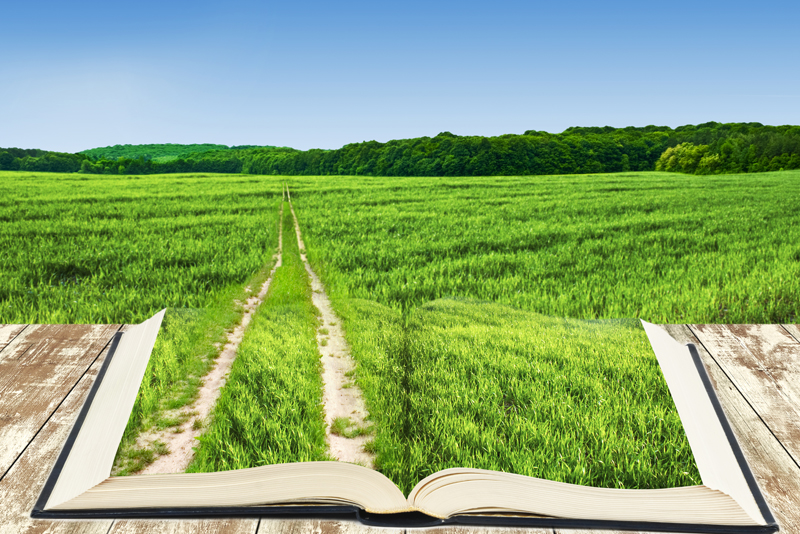 Valentine's Day is coming soon. If you're a genealogist, or have a genealogist sweetheart, here are some great ideas for the special day!

Take a look through your tree and find out which country (other than the one you're in) you're predominantly from. Then start planning out Valentine's Day activities based on those traditions!

Italy
In Italy, the festival of Wolves is a thing of the past, where men would playfully whip the women and pair up for fertility rites. In more modern times, couples would sit and read poetry together, or listen to music. In Italy Valentine's Day is celebrated as a Spring Festival and his held in the open air. The young would gather in leafy glades or ornamental gardens, where they would listen to music and hear poetry read, then they would stroll off with their valentine together into the gardens. This custom over the years has ceased and it has not been celebrated for centuries. In the Italian city of Turin it was customary for an engaged couple to announce their engagement on this day. For a while before the day shops would be decorated and filled with all sorts of bon-bons.


Germany
Germans LOVE flowers, and on Valentine's Day this was especially true. Large bouquets of gorgeous wildflowers would be chosen for that special someone. The flowers were less about the cost and more about choosing the favorites of the true love - to show you were paying attention to her specific affections and not just treating her like 'any girl'.

England
Victorian England was in love with elaborate paper valentines which would be passed amongst family and friends. Create your own hand-made valentine, and put in it a poem of your own writing! It's not about it being high-class poetry - it's about the poem being from your heart, and intended solely for the heart of your true love.

Russia
Holiday of lovers - St. Valentine's Day - February 14: Christian martyr Valentine was condemned to the capital punishment by Roman pagans but even in such cruel conditions he didn't stop thinking of his lover-the jailer's daughter. He sent her a message full of love and tenderness. This holiday, inherited from the Western culture, is now very popular in Russia.

Poland
In Poland this day of love and devotion has been celebrated for only a few years and is recognised as a pleasant though commercial custom. On this day all those in love, mutually or not, send one another coloured hearts, cards with wishes and offer small gifts. Sending flowers, an age-long expression of devotion, is also very popular. The 14 February is also the day when people, both young and the slightly older display their feelings. Happy smiling couples visit cafes and restaurants, walk around holding hands and so forth. Tradition requires that cards and wishes be anonymous. Shy people also use the 14 February to display their feelings by sending a card with printed heart or poem to divulge the strength of their feelings. On St. Valentine's Day in this country, though it is supposed to be for those in love, cards are also sent to family members and friends and acquaintances who are held in certain affection.

Scotland
In Scotland valentine's day is celebrated by having a festival. At the festival there is an equal amount of young unmarried (single) men and young unmarried (single) ladies who get together, each of them writes on a piece of paper their name or a made up name, this is then rolled up. The names are placed in two hats one for the mens one for the ladies they then have to draw a piece of paper out of the hat. Both may end up with two valentines but the young man is suppose to stick with the valentine who has chosen him. This having been done the company has been split up into so many couples, gifts are given to the young ladies and the young ladies would wear the name of their valentine over their heart or on their sleeve.

There might also be a dance and at the end of the festival there might even be a lot of marriages or romances. There is another valentines were the first young man or woman that by chance walks by you in the street, or elsewhere will be your valentine. In Scotland valentines gifts were given by both parties in the form of a love-token or a true-love-knot.

Ireland
Valentine's Day in Ireland has some traditions. From the olden times, St. Valentine is connected with the concept and emotion of love. Valentine's Day on 14th February is celebrated all over the world as the day of the lovers, and throughout the world young couples spend the day in each other's welcome company. Ireland as a country is very picturesque. And there are several holiday spots which are packed with people, wanting to spend their Valentine holiday in peace and privacy.

Those who want to spend the Valentine's Day in some remote and beautiful place, Ireland offers many such luxuries. Several hotels arrange special Valentine's Day packages which are appreciated by the couples. Most of the tourist places in Ireland are in their pristine glory. Gently sloping beaches, rocky cliffs, laid back villages and quaint towns all add to the glory of Ireland. It is a very good destination to spend the Valentine's holiday and without doubt, many Irish also seem to think in the same way. Ireland has some beautiful golf courses and those who are so inclined, spend the time with their partners out of doors.

The towns and cities of Ireland see the global way of celebrating the Valentine's Day. The Valentine's cards, Valentine's flowers and Valentine's gifts are bought and given with great passion and received with passion too! Valentine's Day in Ireland is a delightful mix of the traditional and the modern.

Denmark
The Danish valentine days card known as a lover's card came in the form of a transparency. When held up to the light showed a picture of a lover handing his love a gift. In Denmark, people swap poems and candy snowdrops. As well as some people send love notes not serious love notes but, laughable notes which are called gaekkebrev whihc are also refered to as joking letters. On the gaekkebrev, the sender signs his or her name in dots. If the receiver guesses the correct name then the sender will get a candy egg at Easter time.

HAPPY VALENTINES DAY!








Related Articles
Editor's Picks Articles
Top Ten Articles
Previous Features
Site Map





Content copyright © 2021 by Lisa Shea. All rights reserved.
This content was written by Lisa Shea. If you wish to use this content in any manner, you need written permission. Contact Tina Sansone for details.