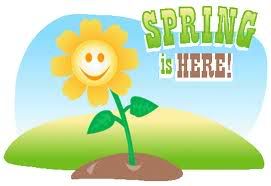 Hi there! Welcome to the Virus and Spam newsletter from BellaOnline!
What would you do with 336.4 million dollars? Sounds like a phony spam offer, doesn't it? Well not for Ms. Louise White...
First and most importantly this week, here is the latest article from the Virus and Spam site at BellaOnline.com:
Basic Online Backup Info - If you are new to the idea of backing up your date online, consider a few basics to get started. Safely storing your computer's files online will be a cinch after you read this article!
Please visit My Virus and Spam Site for even more great content about protecting your PC!
She took the lump sum of 210 million! 81-year-old Ms. White bought one lottery ticket in Rhode Island last month and won the lottery this week. She decided to purchase the ticket because she liked the ice cream flavor it was named for!
To participate in free, fun online discussions, the Virus and Spam site has a community forum all about Viruses and Spam.
I hope to hear from you sometime soon, either in the forum or in response to this newsletter. I thrive on your feedback! Have fun passing this message along to family and friends, because we all love free knowledge!
Rayna H. Battle