Fruit and Vegetable Articles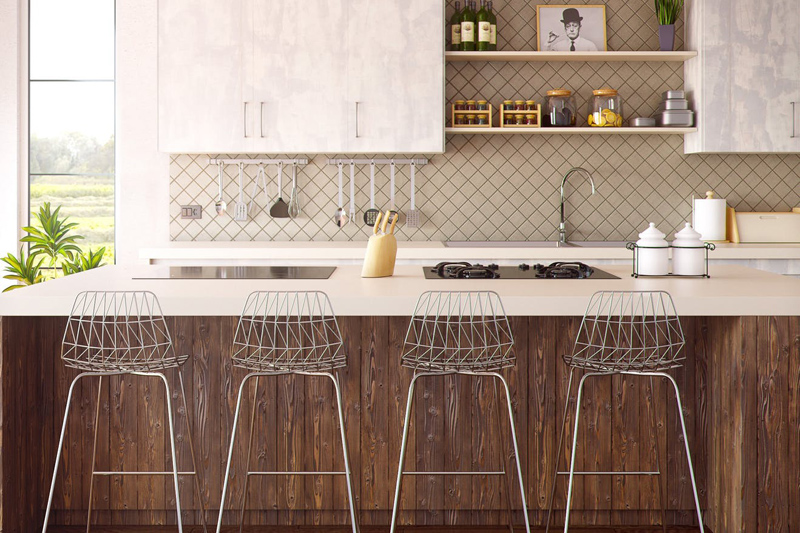 Home Cooking articles that feature a fruit or vegetable with information on nutrition, buying, storing, preparation plus recipes.
A Potato Primer


Potatoes are one of the most popular foods of all time.
Apple Varieties


There are many varieties of apples to chose from. Some are best for eating fresh while others are best for cooking and baking. All purpose varieties are good for eating and to use in your favorite recipes.
Buying and Storing Specialty Melons


Sweet juicy cantaloupes, honeydew melons and watermelons are an especially delicious part of summertime eating. The following specialty melons have also become increasingly popular. These once "exotic" melons are now widely available in supernarkets, depending on their peak season.
Buying and Storing Tropical Fruit


Learn more about the most common varieties of tropical fruit - recipes included.
Cabbage Family , Part One - Cabbage Facts & Recipes


Cabbage is very versatile. It can be shredded and eaten raw in a salad such as coleslaw or cooked for a simple but tasty side dish.
Cabbage Family, Part Two - Broccoli, Cauliflower & Brussels Sprouts


Here´s buying, storage and cooking tips plus recipes for three of the most popular vegetables in the cabbage family - Broccoli, Cauliflower and Brussels Sprouts.
Cherry Recipes


February is National Cherry Month. The pretty red color makes cherries a perfect fruit for Valentine´s Day recipes and President´s Day recipes.
Fall is For Apples


Apples are America´s favorite fruit and Fall is the season for fresh apples. Though many apple varieties are sold in supermarkets all year round, the freshest apples are available from September through November.
Fall is for Pumpkins


It´s autumn and pumpkins can be found everywhere! Most will become Jack O´ Lanterns, but pumpkins are not just for carving. They ´re a very edible winter squash.
Freezing Vegetables


Freezing is an excellent way to store and preserve home-grown vegetables or farm-fresh vegetables bought at low late summer prices.
Fresh Asparagus


Lightly steamed or boiled, fresh asparagus is a tasty, nutritious side dish. You´ll find a good supply of fresh "home-grown " asparagus at reasonable prices in supermarkets this time of year.
Got Zucchini?


Finding good, new zucchini recipes seems to be an annual challenge for some people who grow the summer squash in their backyard garden.
Grilled Summer Vegetables


Grilling brings out the ultimate taste in vegetables! Here´s how to prepare veggies for the grill plus grilling times.
Homemade Applesauce


Applesauce can be made in large quantities and canned using the boiling water bath canning method.
HomeMade Sauerkraut


Late season cabbage makes better sauerkraut. For the cabbage to ferment properly, always measure accurately & follow the directions closely.
It´s Fresh Strawberry Season!


Strawberries can be found in supermarkets almost any time of year, but fresh locally grown berries are ripe and ready to enjoy in many areas in late spring and early summer.
Microwave Cooking - Part 2 - Cooking Vegetables


Microwave cooking retains the nutrients and preserves the color and flavor of most vegetables better than conventional cooking. Here´s basic cooking tips plus 8 quick and easy microwave veggie recipes.
Microwave Cooking Part 2 - Cooking Vegetables


Microwave cooking retains the nutrients and preserves the color and flavor of most vegetables better than conventional cooking. Here´s basic cooking tips plus 8 quick and easy microwave veggie recipes.
Simply Sweet Potatoes


Some sweet potato facts plus recipes for Thanksgiving dinner - Candied Sweet Potatoes, Sweet Potato Casserole and Baked Marshmallow Sweet Potatoes
Summer Melons


Summer melons are some of natures sweetest treats. Fresh, sun ripened melons capture the taste the summer. A slice of ice cold watermelon, half a cantaloupe or a piece of honeydew...lightly chilled, ready to scoop and enjoy are part of the fun of summer
Vegetable Freezing Chart


Most fresh vegetables must be "blanched" before they are frozen. Blanching is a two-step process. Step one is immersing the vegetables in boiling water for a time determined by the kind and size of vegetable. In step two, the boiled vegetables are cooled as quickly as possible by immersing them in cold water. This chart list blanching times.
Watermelon Centerpieces


A hollow carved watermelon is a perfect centerpiece and serving bowl for a fresh melon salad or fruit punch. Here´s melon carving ideas.
Editor's Picks Articles
Top Ten Articles
Previous Features
Site Map
Content copyright © 2018 by . All rights reserved.
This content was written by . If you wish to use this content in any manner, you need written permission.
Contact Allyson Elizabeth D´Angelo for details.