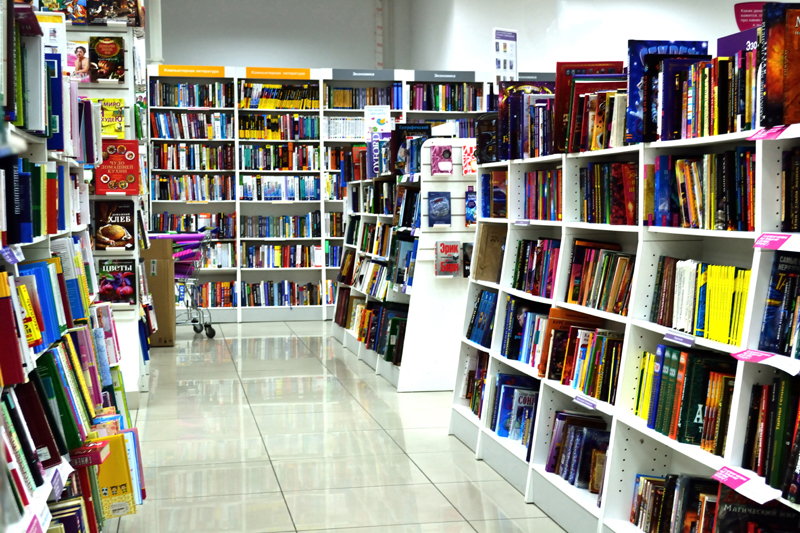 Ideas for library programs.
2001 Newbery and Caldecott Awards!


The best in children´s literature!
Audiobook Crafternoons at the Library


Book discussion groups are a common program at libraries. Many have craft classes as well. Both programs have their inherent problems, but combining them might be the solution.
Birthday Book Club


An easy fund raiser to help build your library collection.
Book Cube Activities for Gifted Students


Take book activities to the third dimension that reach out to giften students.
Books and Activities


These books and lesson plans may be appropriate for a stand alone story time, or as part of a collaboration project.
Celebrating March Irish History in the Library


There are many display opportunities for the month of March. Irish history is a popular one. Here are some ideas for integrated displays.
Developing Your Library Website


In this digital age it is necessary to reach out to patrons via the World Wide Web.
Dictionary Skills


Looking for ways to help your patrons improve their dictionary skills? Try some of these great ideas.
Does and Don'ts of Blogging With Students


The debate rages about the world of blogging and its value. Many school library media specialists are being required to include it as part of their instruction. Follow these tips to get the most out of the experience for yourself and your students.
Family History Projects for Children


Genealogy is the rage for adults, here are some ways to involve the children in appreciating their family history.
Growing Relationships Between Schools and Businesses


How have partnerships between school and businesses changed over the past decades?
Harry Potter and the Deathly Hallows Celebration


If you weren´t able to hold a Harry Potter party for the release of the seventh and final book, don´t despair. Anytime is a good time to celebrate everyone´s favorite wizard.
History of School Business Partnerships


The official connections between schools and business have worried some educators and parents.
Homeschool Survey For The Public Library


Deciding what services to offer homeschooling families will depend upon your community, your library, staff, and resources. One of the best places to begin is by surveying patrons who homeschool about what they would like from library services.
How to Promote a Library Event


How do get out the good word about your library? Here are ideas for a school library media center.
Integrated Readers Advisory in Library


When libraries held only books, readers advisory was as easy as recommending a print title. But now that they are the holders of electronic, audiovisual as well as print items, things are a bit different.
Learning Research Skills Through Digital Photography


Using digital photographs for research allows students to examine the world we live in.
Library Field Trip Guidelines


Public and special libraries need to be clear about the expectations for library field trips. Here are some sample guidelines to assist you in developing your own policy.
Library Lesson Plans On-Line


There are many web sites that offer on-line lesson plans. The Lesson plans featured here are great resources for librarians.
Library Lovers' Month


February is the month to celebrate our love of reading and libraries. Here are some ideas and links.
Library Marketing


Five easy ideas for quick displays.
Library Program Tips


Tested ideas for reading and library programs.
Library Reading Tips


Help your young patrons get into reading with these easy tips.
Library Sciences Newsletter Sign-up


Thinking about becoming a librarian or need a refresher course on new technologies? Sign up for the Library Sciences Newsletter! I'll be profiling new technologies, ways to work smarter not harder, technology hints and helps and more!
Library Sciences Shop At BellaOnline


With so many books and so little time it's hard to decide what to read. Let our librarian take the guessing out of book buying by providing you with reviews on great books.
Marketing in the Library


Marketing – just the word can make even the most capable librarian feel faint. Many librarians feel that they should not have to market their collections that the materials should speak for themselves. However, nothing could be further from the truth.
Oceanography : Information Skills Lesson


Working together the classroom teacher and the librarian can have oceans of fun with students.
Planning For Pre-School Storytime


Facing a group of two-year-olds and their parents can be scarier than a job interview. What can you do to make this a positive experience for you and your little patrons?
Play Library Hangman!


This version is based on Library Sciences - all words are related to that topic.
Promoting the Library Through Guest Speakers


Planning to promote your special library event.
Public Library Connection


School and public librarians should develop a good working relationship.
Pumpkin Dictionaries


Work on dictionary skills with this great fall activity.
Puzzling Readers - A Motivational Tool


If your puzzled about how to excite patrons about reading, then try this themed reading motivator.
Recommended Summer Reading Lists


Looking for some of the best in children´s literature? The lists here will lead you and your children into wonderful worlds of fantasy, history, and humor.
Resources for 9-11 Commemorations


Developing an appropriate remembrance program can be difficult. Gathered here are sites and materials that may be helpful.
Rev Up Your Readers


Watch reading interests rise with these reading activities.
Running a Successful Summer Reading Program


Summer reading programs do not have to be expensive or stressful. Here are a few tips to make them fun for everyone!
Scaredy Scarecrows


As harvest time draws near it´s time for scarecrows of the world to celebrate a job well done!
Showing and Sharing Love


Rather than only focusing on Valentine´s Day, we can discuss with young patrons what it means to love.
Summer Reading Lists For Grades Four Through Six


A list of recommended books for young people in grades four through six.
Summer Reading Story Time Books


Winning your summer reading group's attention is essential. Here are some suggestions for wonderful titles that are sure to warm the atmosphere and help prepare them for a new school year.
Tick Tock Readers!


Encourage patrons to expand their reading time with this clock.
Time For Books


Any time is book time, but with the beginning of a new school year this is the perfect opportunity to encourage reading.
Types of Storytime Programs


Deciding what types of storytime programs your library host will depend upon many factors.
Underground Railroad Webquests


Collected here is a listing of webquests developed for study of the Underground Railroad.
Unusual Library Loans


Libraries loan books and magazines, but some others loan more unusual things. Cake pans, e-readers, video cameras and more. Does your library lend anything unusual? What are the ramifications for lending?
Welcoming Parents In Your Library


By connecting parents and students in your library, you can raise awareness of the importance of the school library media center.
What is a WebQuest?


Web quests have grown in popularity in the past years. They are excellent tools for all learners, offering easy differentiated instruction options.
Editor's Picks Articles
Top Ten Articles
Previous Features
Site Map
Content copyright © 2018 by . All rights reserved.
This content was written by . If you wish to use this content in any manner, you need written permission.
Contact Christine Sharbrough for details.