Products - Frozen Dinners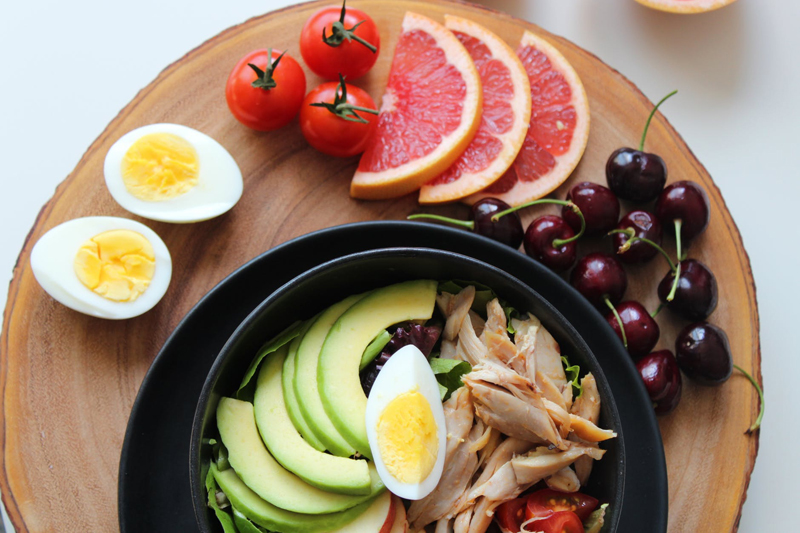 Frozen dinners are usually full of salt and chemicals. They are a handy last resort, but remember not to depend on these for healthy eating.
Amy's Indian Palak Paneer


I adore palak paneer. This spinach dish is perfect comfort food, delicious, creamy. Amy's version includes rice and beans, which makes it good for a low carber past the induction stage.
Ashoka Palak Paneer


If you're looking for a healthy, quick-cook meal that is delicious too, I highly recommend palak paneer. This spinach based Indian dish tastes great and is full of iron!
Deep Indian Gourmet Palak Paneer


Deep Indian Gourmet Palak Paneer is a frozen dinner palak paneer entree which is ready in 5 minutes in your microwave. It provides healthy spinach, delicious spices, and cubes of cheese.
Ethnic Gourmet Palak Paneer


Frozen dinners don't have to be boring or full of chemicals. Ethnic Gourmet has a palak paneer - spinach with cheese cubes - which is tasty and full of healthy nutrition.
Green Giant Cauliflower and Cheese Sauce


Green Giant Cauliflower and Cheese Sauce is a microwaveable dish which is quick to make and rather tasty. It is great as an easy side dish for your main course, or for a main dish if you eat the whole thing.
Green Giant Valley Fresh Steamers


Green Giant Valley Fresh Steamers provide much of what I praise in modern cooking. Quick, easy, and vegetables. There is a lot of good here - and a few things needing tweaking.
Healthy Choice Cafe Steamers


If you want a delicious, healthy dinner - but don't have a lot of time to cook - take a look into Healthy Choice Cafe Steamers. These cool microwave dinners have a steamer basket, meaning the food comes out fresh and crisp.
Hi-Lo Homestyle Beef Stew


I admit that I was very hesitant about this low carb microwave meal. It stores on the shelf and claims to be only 4g per serving, plus low in fat and cholesterol too. It was delicious!
Hi-Lo Tuna Noodle Casserole


The Hi-Lo quick serve meals don´t need to be stored in the fridge or freezer and have low carbs, low cholesterol, high protein and good flavors.
Homestyles Beef Chili with Beans


It's a challenge for all of us. You're hungry. You want food quickly. But you want something healthy to eat. Amazingly, Homestyles Beef Chili with Beans sits on a normal shelf, is tasty, and has only 4g of carbs.
Kitchens of India Samosas


Kitchens of India Samosas are a great appetizer to start out your Indian meal. They are vegetarian, light on spice, and are good for someone in a maintenance part of their healthy eating.
Lean Cuisine Low Carb Frozen Dinners


Lean Cuisine has jumped on the low carb bandwagon, playing up their frozen dinners that have low carb counts. Just how tasty are these TV dinners?
Lean Cuisine Steak Tips Portabello


Lean Cuisine used to be incredibly snide about low carb diets, saying outright lies about low carb on their boxes. They are toning down their stance with current products.
Lifechoice Low Carb Dinners


Frozen dinners used to be Salisbury Steak, full of salt. Nowadays you can actually eat healthy frozen dinners. Lifechoice gives you some great options.
Meatloaf with Gravy Frozen Dinner


As far as frozen dinners go, the South Beach Living Meatloaf with Gravy is rather tasty! Only 13g of net carbs, 16g of protein, 0g of trans fats, and a tasty flavor. You get the meatloaf, gravy, green beans and red peppers!
Mike's Low Carb Gourmet Frozen Dinners


Looking for a frozen dinner to pop in the microwave for lunch or dinner that´s also low carb? I´ve found that Mike´s Low Carb Gourmet dinners are delicious!
Nanaki Paneer Pakoras


Paneer Pakoras is an Indian dish which is in essence cheese rectangles in a very light chick pea batter. This is a delicious way to get calcium and vitamin A into you, with few carbs!
Red Baron CarbWorks French Bread Pizza


Red Baron has come out with low carb french bread pizzas for your freezer, at 13g per pizza. Toss it into your microwave, heat it up and enjoy!
Red Baron CarbWorks Oven Pizza


Red Baron has several low carb pizza offerings. The round pizzas in the CarbWorks line are oven-cook only and have 13g per pizza.
South Beach Diet Frozen Dinner


I am pretty impressed with some of the South Beach Diet frozen dinners. They are low in calories, low in carbs, and well balanced. I just finished up some of the Savory Beef plate.
Tandoor Chef Palak Paneer


Tandoor Chef Palak Paneer lets you enjoy the tasty flavors of this Indian dish right from your microwave. Only five minutes from start to finish! Plus lots of delicious, healthy spinach!
TastyBite Kashmir Spinach


If you're looking to eat healthy, I highly recommend getting spinach into your diet. This TastyBite Kashmir spinach meal doesn't require fridge or freezer space for storage, heats up in 90 seconds and is rather tasty!
WeightWatchers Smart Ones Frozen Dinners


In a move which says If You Can´t Beat Them, Join Them, Weight Watchers is now putting out frozen dinners which they claim are low carb. How good are they?
Editor's Picks Articles
Top Ten Articles
Previous Features
Site Map
Follow @LisaLowCarb
Tweet
Content copyright © 2018 by . All rights reserved.
This content was written by . If you wish to use this content in any manner, you need written permission.
Contact Lisa Shea for details.