Project Information: • Skill level: Basic • CorelR JascR Paint ShopTM ProR 7 • General tips • Internet access • Email access

This tutorial will show you how to digitally draw a fireworks display and introduce you to the Picture Tube and Preset Shapes tools in Paint Shop Pro 7. The finished image can then be saved in JPEG format and emailed over the web.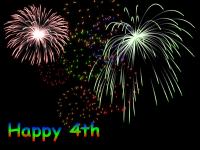 Step 1. Open a new image.

Open the Paint Shop Pro program. On the Menu Bar, click on File > New to open the New Image dialog box. Set the following values in this dialog box. Click OK to open this new image onto the workspace. (see Figure 1)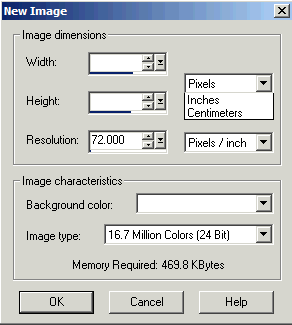 Figure 1

Width: 400 pixels
Height: 300 pixels
Resolution: 72 pixels
Background color: Black
Image type: 16.7 M. Colors (24 Bit)


Step 2. Draw the first few starbursts.



Picture Tube Tool
You will use the Picture Tube tool to draw the smaller starbursts. Click on the icon for the Picture Tube tool and set the Tool Options palette to the following values. (see Figure 2)




Figure 2

Type: Fireworks
Scale: 50
Step: 300



Place you mouse pointer over the image. Click to draw a starburst. Repeat this for 5 to 7 starbursts. Concentrate the starbursts in the center of the image. (see Figure 3)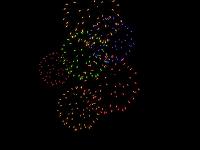 Figure 3

Next →



JascR material used by permission of Jasc Software, Inc. Copyright ©1997-2000 Jasc Software, Inc. All Rights Reserved. Paint Shop Pro, Animation Shop, Paint Shop Photo Album, Paint Shop Pro Studio and Jasc are registered trademarks of Jasc Software, Inc.