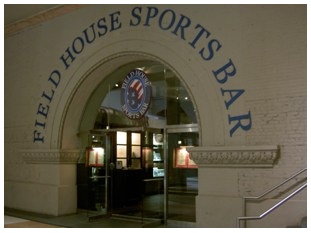 "On May 14th, 2013, nineteen competitors came together at Manayunk Brewery & Restaurant in Philadelphia in hopes of moving one step closer to winning the title as 2013 Philly Beer Geek. The title alone is one that commands respect in the Philadelphia region.

Philadelphia, known as the "Best Beer Drinking City in America," and possibly the world, draws thousands of tourists in pursuit of the liquid bread we know as beer. The metropolitan area and the surrounding region overflow with award-winning breweries and brewpubs. Because of its dense population and location on the east coast, the Philly region is also privy to a diverse array of international beer.

Monk's Café and Eulogy are largely focused on Belgian beer; Brauhaus Schmitz serves up German beer, including many exclusive releases not available anywhere else in the U.S.; and City Tap House, Blue Dog, Teresa's, STPR, Time – along with numerous others, tap a rolling portfolio of beers from across the country and the world, including regions in Denmark, Austria, France, England, Japan, and Italy. Some, including Standard Tap, Jose Pistolas, and Varga Bar, lean on the local element as their strong points.

Along with all this variety comes sophistication that can tell the difference between clean and tainted beer lines, wet-hopped and dry-hopped beers, or Gose and Gueuze. If a beer-drinker's knowledge needs development, many bartenders and servers are willing to help the process along, without being pompous or arrogant.

Philly beer drinkers are proud of their knowledge. Their geekiness often includes personal knowledge of brewing, vacations to Belgium and Bavaria, or the ability to talk about beer until others' eyes glaze over. Carolyn Smagalski and Jason Harris, the founders of the Philly Beer Geek Championship, understand this propensity toward acquiring the highest level of beer knowledge in the world, and they want to reward it. The Board of Directors of Philly Beer Week have heartily embraced the competition, as well, proud of the fact that Philadelphia beer lovers have both knowledge and passion for Philly's beer.

Six Finalists were chosen out of the nineteen Semi-Finalists to move on to the last leg of the competition on June 6th at The Field House in Philadelphia. Before a field of eight Illustrious Celebrity Judges, these Select Six will prove their mettle in a match that promises rewards of over $3,500 in beer-centric prizes, the privilege of designing the Philly Beer Geek Beer for 2014, and a spot on the panel of judges in 2014.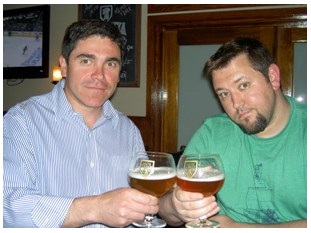 The Finalists, along with their stage names are:

A Brewer Named Soo from Dock Street Brewery in Philadelphia:
Bockman from Standard Tap of Philadelphia:
Dr. Decoction from Time Restaurant and Whiskey Bar in Philadelphia:
Hoparazzi from The Grey Lodge Pub in Philadelphia:
POPE from Iron Abbey Gastro Pub in Horsham, PA:
Professor Jess-ter Foole of Ales from Sly Fox in Phoenixville, PA:



"The panel of Judges, selected for the finals competition includes a special guest appearance by the ultimate Beer Geek himself, Jim Koch, founder of The Boston Beer Company, Sam Adams Beer.

The seven other Illustrious Celebrity Judges include:

Steve Mashington, 2012 Philly Beer Geek and current Manager of Growlers Bar, Philadelphia

Lew Bryson, award-winning author and drinks writer, "As Seen through a Glass"

Will Reed, co-chairman of the Philly Beer Week Board of Directors and co-owner of Standard Tap and Johnny Brenda's, Philadelphia

Erin Wallace, member of the Board of Directors of Philly Beer Week and owner of the Old Eagle Tavern, Devil's Den, Philadelphia, and Barren Hill Brewpub, Lafayette Hill

Scoats, member of the Board of Directors of Philly Beer Week and owner of The Grey Lodge Pub and Hop Angel Brauhaus

Rosemarie Certo, owner of Dock Street Brewery and one of the earliest microbrewers in the country

Marnie Old, author, speaker and Cheap Buzz columnist, and award-winning app writer and designer at the "Digital Book - World Publishing Innovation Awards" for her newest project, Wine Simplified.

Are we proud to be beer people in Philadelphia? You bet we are!

Cheers!

True Beer Service:
EdgeStar Deluxe Mini Kegerator & Draft Beer Dispenser

Beer Tower for Beer Geeks:
Beer Tower 3 Liters with Ice Tube Draft Beer Tower Dispenser