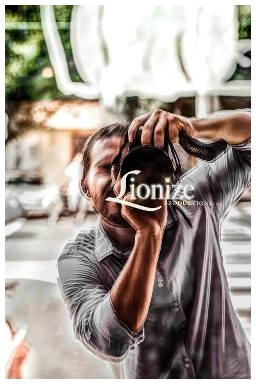 Saison de Rose, A Belgian-style, grapefruit-ginger saison ale, springs from the heart of four professional women-in-beer from the Philadelphia region, led by Erin Wallace of Devil's Den, the Old Eagle Tavern and Barren Hill Tavern. In collaboration with Free Will Brewing Company of Bucks County, Pennsylvania, they have created this beer to benefit the Rena Rowan Breast Center at the Abramson Center of Penn Medicine.

United to raise breast cancer awareness, they understand the massive toll this disease takes on the family unit. The American Cancer Society reports there are over 2.8 million breast cancer survivors in the United States. Although death rates from breast cancer are in decline, over 230,000 women and 2,100 men will die of breast cancer in 2013. In fact, breast cancer is the leading cause of cancer death in women.

We can all recall the names of people whom we knew and loved who lost the challenge against breast cancer. Perhaps it was your sister-in-law, the friend you car-pooled with, or the neighbor who screamed with enthusiasm, jumping out-of-her-skin when her daughter won 'most valuable swimmer.' That little girl may have won the trophy, but she lost her mom soon afterwards. All told, breast cancer affects more than the person diagnosed.

In honor of October, Breast Cancer Awareness Month, the Saison de Rose Team has developed this luscious pink beer, hoping to raise over $10,000 for the Center. Matthew Stumpf, of Lionize Productions.com, has risen to the task of documenting this very important campaign. Through personal interviews, photographs, and videography, Matt tells the story of the women who are beer professionals involved in this project, the brewers who are bringing the project to fruition, and the doctors who work at Penn Medicine to save lives every day.

We asked Matt for a few minutes in his busy schedule to give us his thoughts on the progress of the benefit beer:

Q. Tell us a little about yourself. What do you do, and what is your role in the world of beer?

A. I started Lionize Productions after following the inevitable eruption of emotion ensuing my father's death to cancer five years ago. I have been a movie-making hobbyist since age eleven, but it was through my loss that I discovered my love and purpose for creating documentary work.

So far a one man team, Lionize specializes in 'DocuMercial' style videos for small businesses with big passion. As the word is defined 'to bring a great social importance to', Lionize is known for its devoted services almost entirely to video-documenting events that signify a good cause and rich purpose. This includes a vast array of volunteer productions for video eulogies and fund raising events such as the Rena Rowan benefit beer by Free Will Brewing. This integrity sets Lionize apart from other businesses which target big budgets. Lionize produces only for companies rich with passion.


Q. How did you get to know the guys at Free Will Brewing?

A. I have known John Stemler and Dominic Capece for years and had watched them build their business from the ground up. They were one of my first targets for 'documercial' work as I built my videography/media arts company.

They are two of the few who understand success as a byproduct. Their entire operation always has been, and always will remain, driven by passion. Determination kept taking their passion to the next level as they conquered the numbers of challenges that come with starting a brewery in Eastern Pennsylvania. Their passion and determination are incredibly inspirational.

Q. Matt, tell me about the documentaries you are making.

A. As a 'one-man team' at Lionize Productions, I will be producing a short 4-5 minute video to showcase the journey and collaboration leading to the release of the Rena Rowan benefit beer, Saison de Rose. This video will be released before October to precede the beer's release.

Q. Are you implementing any new mobile solutions for this project so we can see it on-the-go? QR codes, perhaps?

A. Yes, I will be providing a QR code for the video. A simple shot from your mobile device will take you to it.

Q. You have filmed each of the participants in this project. Was there anything that stood out to you about these beer mavens?

A. Of all four 'beer mavens', Marnie Old absolutely stands out to me. Not only is she the most naturally charismatic, but absolutely the most articulate speaker my camera has ever met.

Q. How does it feel to be involved in this project?

A. I am extremely excited to be the one who documented the process, through both video and still digital shots. I can't believe how successful it is already.

Cheers!

Additional donations are encouraged through the Rena Rowan Breast Center website. When making donations by check, write "saison de rose" in the memo field on the check; online, type "saison de rose" in the "In Honor of" box.

Photo credits: Matthew Stumpf by Lionize Productions; Matt Stumpf by MartinKimages.com