Project Information: • Skill level: Basic • AdobeR PhotoshopR CS • General tips

One of the most common reasons for resizing an image is to reduce an image to a smaller size for the web. In this tutorial I will show you how to reduce an image using the Crop tool in Adobe Photoshop CS. I will reduce a large image to the much smaller size of 150 pixels wide, 200 pixels high and a resolution of 72 ppi.

Step 1. Open the original image. Start by opening the original image into Photoshop. Click File > Open to open the Open dialog box. Navigate to the correct folder and click on the name of the file you wish to resize. In the example I am starting with the CD cover image for my Autumn Harvest Clipart Series. The image is 600 pixels wide and 600 pixels high and has a resolution of 200 ppi. (Example 1)
Note: If you do not know the size of your original image, it is displayed at the bottom on the application window. When working with images that will be used on the web, it is helpful to view the image dimensions in pixels instead of inches (default). If your rulers are displaying the image dimensions in inches you can change this. Place your mouse pointer over the ruler on the image window. Right click to open the pop-up menu. Click on Pixels.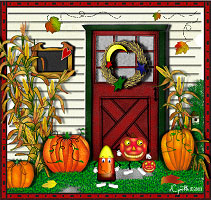 Example 1
Autumn Harvest Clipart Series
CD Cover - 600 x 600 pixels, 200 ppi


One might think that I could just reduce the original to 150 x 200 pixels. However, as you can see in Example 2 below, the result is that the image is distorted. So I will need to crop the image.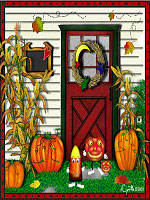 Example 2
Distorted Image
150 x 200 pixels


Next →



AdobeR product screen shot(s) reprinted with permission from Adobe Systems Incorporated. AdobeR, PhotoshopR and PhotoshopR AlbumTM are either registered trademarks or trademarks of Adobe Systems Incorporated in the United States and/or other countries.


Digital Art and Design Site @ BellaOnline
View This Article in Regular Layout
Content copyright © 2013 by Diane Cipollo. All rights reserved.
This content was written by Diane Cipollo. If you wish to use this content in any manner, you need written permission.
Contact Diane Cipollo for details.