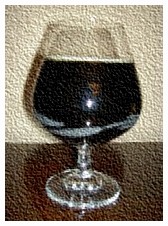 On January 17, 2006, admirers in the USA and throughout the world celebrate the 300th birthday of the inimitable Ben Franklin, applauded for his scientific mind, highly developed sense of business, and superior communication skills. You might delight in the fantasy that Franklin, being a man of magnetic charisma, may have dabbled in the beer goggles phenomenon.

Having spent much of his time in public taverns connecting with proprietors, businessmen, and local clientele, Franklin developed a great love for finely crafted beer and the pleasures associated with social intercourse. He penned such famous lines as, "God gave us beer because he wants us to be happy," and, "He that drinks his Cyder alone, let him catch his Horse alone," testimonials to his belief that drink should be shared as one of life's great joys.

It is no secret that Ben Franklin, despite being a married gentleman, had an eye for the ladies and, in his role as a diplomat, lived away from home much of his life. John Adams, one of Franklin's political rivals, refers often to Franklin's attraction to the sensual gratifications of women. Beer goggles could not have been unfamiliar to the great communicator.

In a letter of advice to a dear friend in 1745, Franklin articulates that if he does not wish to marry, his best solution would be to have affairs with older women, "Because thro' more Experience, they are more prudent and discreet in conducting and Intrigue to prevent Suspicion. The Commerce with them is therefore safer with regard to your Reputation." He further advises, "And as in the dark all Cats are grey, the Pleasure of corporal Enjoyment with an Old Woman is at least equal, and frequently superior, every Knack being by Practice capable of Improvement."

Aha! So he DID wear beer goggles!

Being of scientific mind, Franklin may very well have attributed the beer goggles effect, the phenomenon that causes one to interpret the opposite sex as attractive until the "morning after," with an association to the beer he was drinking.
In research commissioned by eyecare firm Bausch & Lomb PureVision, however, scientific formulae add other factors into the equation. The level of light in a club or brewpub, the eyesight of the drinker, smokiness of the room, and distance between the "flirters" all play a part in the actual effect.

Nathan Efron, Professor of Clinical Optometry at the University of Manchester, explained the formula developed by researchers on the project.  Numerical factors range from a score of 1, in which there is virtually no effect, to scores between 51 and 100, in which an unattractive person would appear to look like a supermodel or  rival  the sex appeal of Angelina Jolie.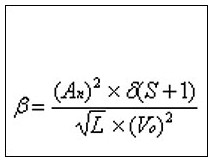 Formula developed by researchers at the University of Manchester:
An = number of units of alcohol consumed
S = smokiness of the room (graded from 0-10, where 0 clear air; 10 extremely smoky)
L = luminance of 'person of interest' (candelas per square metre; typically 1 pitch black; 150 as seen in normal room lighting)
Vo = Snellen visual acuity (6/6 normal; 6/12 just meets driving standard)
d = distance from 'person of interest' (metres; 0.5 to 3 metres)

Franklin would have delighted in the fact that sexual attraction in the tavern setting had roots in scientific evidence. Beer drinkers can also delight with such knowledge. It's NOT just the beer!

Drink up!
Cheers!